Recording Academy P&E Wing to present panel at AES 2023 Conference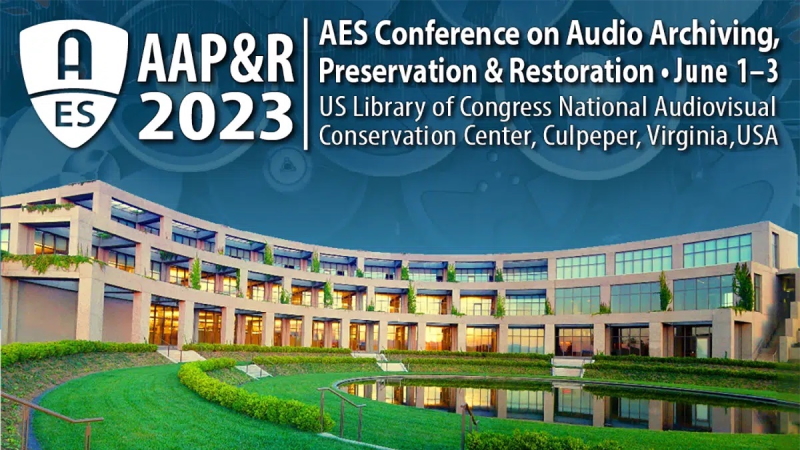 The Recording Academy Producers & Engineers Wing will be a key participant at the upcoming Audio Engineering Society (AES) 2023 Audio Archiving, Preservation and Restoration Conference (AAPR), taking place June 1-3 at the U.S. Library of Congress National Audio-Visual Conservation Center in Culpeper, Virginia.
This year's conference offers a wealth of new technological innovations and updates in practice, procedure and archival philosophies. The 2023 program features more than 45 workshops, paper presentations, onsite facilities tours, and a special event keynote by P&E Wing Co-Chair Leslie Ann Jones of Skywalker Sound, among other networking and social opportunities.
On Sat, June 3, the panel "Producers & Engineers Wing Deliverables and Archive Recommendations" will take place from 2-3 p.m. Panelists will include prominent P&E Wing members Jeff Balding (producer/engineer, Dan + Shay, Morgan Wallen, Bailey Zimmerman), George Massenburg (associate professor of sound recording, George Massenburg Labs), and Michael Romanowski (Coast Mastering), with Maureen Droney (Vice President, Recording Academy P&E Wing) serving as moderator. This panel will discuss the road to the newest version of the P&E Wing's Recommendations for Delivery of Recorded Music Projects along with the upcoming Immersive Best Practices and Deliverables update to the P&E Wing's previous 5.1 Mixing Guidelines.
Additionally, later that day, the panel "Best Practices for the Creation and Archiving of Immersive Audio Recordings" will take place from 4-5 p.m. and will also feature key members of the P&E Wing, including Robert Friedrich (audio lab supervisor, Library Of Congress), Darcy Proper (mastering engineer, Proper Prent Sound LLC), George Massenburg, and Michael Romanowski.
The P&E Wing is well-known as an educational resource for the music industry, and has supported the creation of numerous technical documents by diverse committees of studio practitioners. These groups share and compile information on best practices in recording and file management, deliverables, archiving, and restoration, hearing health, high resolution audio, and more. The P&E Wing also works closely with other knowledge organizations, including the AES, to further agreement on these best practices and recommendations.