Sound Particles Explorer SFX Cloud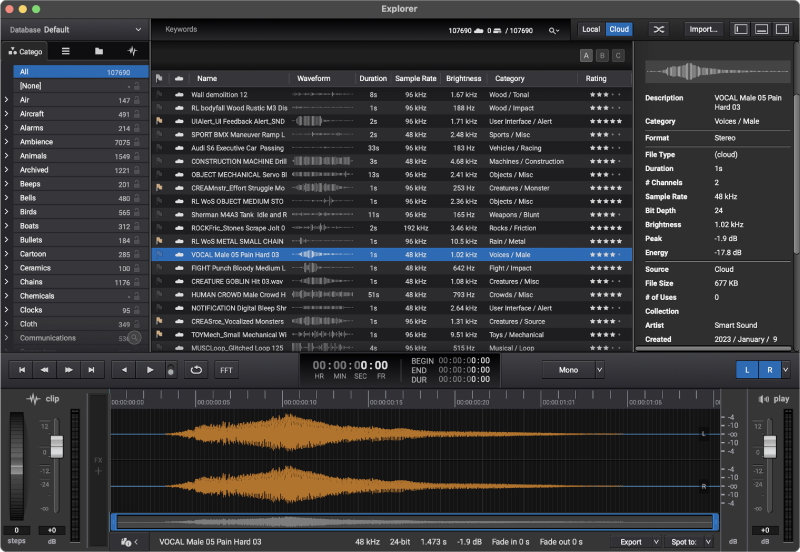 Sound Particles, the software company that has been changing the paradigm of 3D audio software, is releasing Explorer SFX Cloud, a new cloud-based service with multiple high-quality and professional sound effects collections. From content creators to sound designers, this service offers full access to over 100,000 professional sound effects, in mono, stereo, multichannel and Ambisonics, created by professional partners.
Nuno Fonseca, founder and CEO of Sound Particles commented: "Our goal with SFX Cloud is to provide a professional SFX cloud for all our client's needs. Whether they are working on a film, a game, or any other creative project, we want to make it easy and fast for them to find and use the perfect sound effects to bring their vision to life. We are proud to offer a wide range of high-quality audio files, provided by our partners in the industry. We share the proceeds of this endeavor with our partners because we believe in the power of collaboration and are committed to supporting the sound design community."
Key features:
Multichannel sound effects available – access to mono, stereo, multichannel and Ambisonics audio files
Full access & unlimited downloads at a flat rate
Find sounds in seconds, no need to leave your editing flow
Supporting the sound community – the revenue model of SFX Cloud was designed to support the sound design community by sharing a portion of the subscription's revenue with sound libraries creators.
Explorer SFX Cloud is available starting January 25th at the website below for $19.99/monthly or $199/yearly.