Audeze Limited Edition Maxwell Gaming Headsets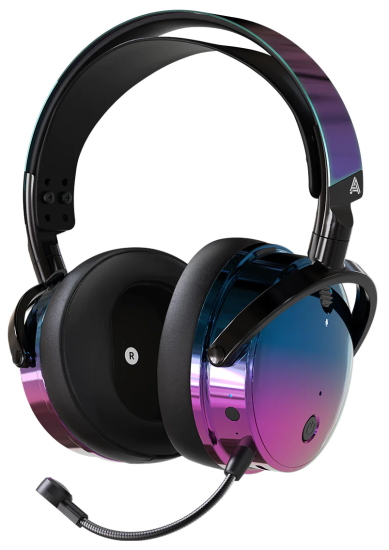 Hear your opponents coming before they find you, for an edge in every match. Leading pro gamers rely on Audeze headsets for their lightning-quick response and detailed sound. Never miss a teammate's call-outs with quickly adjustable game-chat mix on PC, Mac, and Xbox. Powered by Audeze's latest 90mm planar magnetic drivers, with over 3X the driver area of leading competitors, Maxwell delivers powerful bass and pinpoint precision. Audeze drivers are trusted by leading recording and game studios worldwide, and feature patented technologies including Uniforce voice coils, Fluxor magnets, and Fazor waveguides. Experience class-leading high-resolution audio up to 24-bit/96kHz over Wireless or USB.
Play confidently with reliable stability and 3X the range versus standard 2.4GHz wireless, keeping you in sync with the action on-screen. Enjoy lossless-quality high-resolution audio with the latest in wirelesstechnology, compatible with LC3plus, LE Audio, and LDAC. Switch seamlessly between multiple devices with Bluetooth Multipoint. Get crystal-clear communications from Audeze's FILTER noise reduction technology. Using a dedicated A.I. processor, background noise is removed instantly and automatically on any platform. The detachable boom microphone and on-board beamforming array make sure your voice is always heard. Experience unparalleled audio with deeply immersive sound from the experts at Dolby Labs. Maxwell Ultraviolet Edition includes a Dolby Atmos license ready to activate on your device. Download the Dolby Access app to personalize your spatial audio experience.