MXL Microphones AC83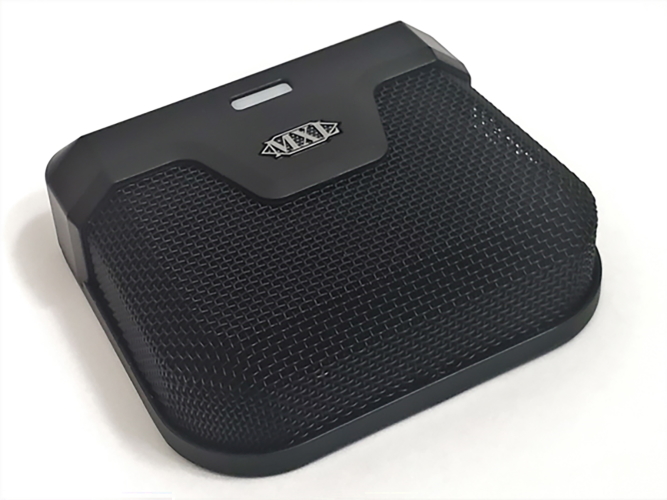 MXL Microphones, a manufacturer of consumer and professional audio products for the recording, broadcast, post, production and live sound markets, debuts its new AC83 Bluetooth LE 5.0 Enabled Boundary Microphone at InfoComm 2023 (Marshall Electronics Booth 4107).
"We look forward to introducing our new AC83 microphone at InfoComm this year," says Gina Stimler, Global Sales Manager for MXL Microphones. "With its Bluetooth capabilities, audio quality and range, and long-lasting battery life, the AC83 provides the flexibility needed by many AV professionals in the industry."
With its three-capsule battery design, the AC83 mic picks up direct sound, while simultaneously mitigating indirect sources, delivering optimal audio for every user. The AC83 microphone will capture the audio required over a long period of time; holding up to 36-hours of non-stop battery life.
Ideal for AV integrator and professionals, the AC83 is an excellent addition to any conference room application. Additionally, the new Bluetooth microphone is capable of transmitting sound up to 200-feet in range, offering a great solution for larger conference spaces, lecture halls and more.