AES Learning Series Event: "Immersive and Inclusive"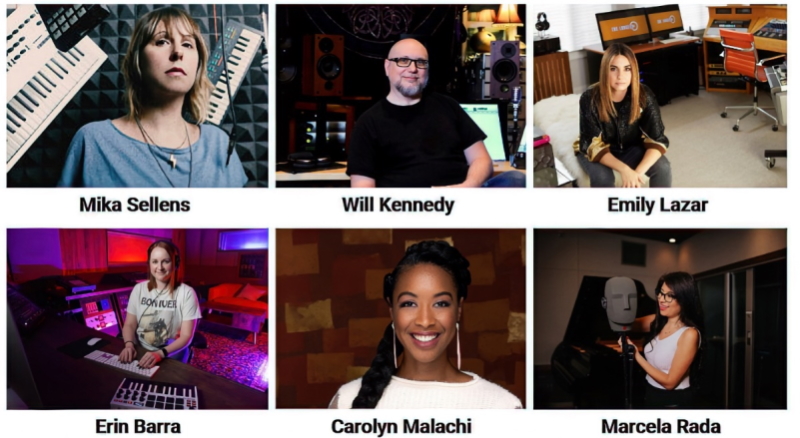 The Audio Engineering Society continues its AES Equity Learning Series program with the upcoming, "Immersive and Inclusive – A Discussion of Representation in Immersive Audio," taking place online on Saturday, April 29 from 2:00pm – 3:30pm EDT (USA). Part of the AES's Diversity, Equity & Inclusion initiative, this educational series helps to promote and educate the audio engineering community on the benefits and challenges of creating a more inclusive environment for all professionals.
This online panel discussion and Q&A will be co-hosted by the AES and the Washington D.C. chapter of The Recording Academy, with funding by a grant from the UK's University of Surrey. Moderator and AES President-Elect Leslie Gaston-Bird will be joined by an international group of panelists: Erin Barra (Arizona State University / Beats By Girlz), Will Kennedy (Studio Delux at Sound City), Emily Lazar (The Lodge), Carolyn Malachi (Howard University), Marcela Rada (University of Lethbridge) and Mika Sellens (Studio 5B). The event is free (registration required) and open to the entire audio engineering community.
The panel will focus on a series of important topics outlining challenges in the industry related to diversity, equity and inclusion, with some of the most prevalent issues to be discussed being access to immersive content creation tools and other barriers such as industry gatekeeping. Panelists will offer insights on appropriate recruitment practices and what gatekeepers can do to help strengthen the overall audio community.
Additionally, the role of mentorship and providing diverse and varied mentorship opportunities will be highlighted, along with ways industry leaders and organizations can help to create a more inclusive and welcoming industry. Panelists will also reveal challenges and successes with industry initiatives such as the #WomenInTheMix campaign, artist pledges, and research into qualitative data that sheds light on a clearer path to possible improvements in the community. A live Q&A session will conclude the event.
Panelists bios, topics and registration available at the website below.