Audio Model Packs for Klevgrand's Tomofon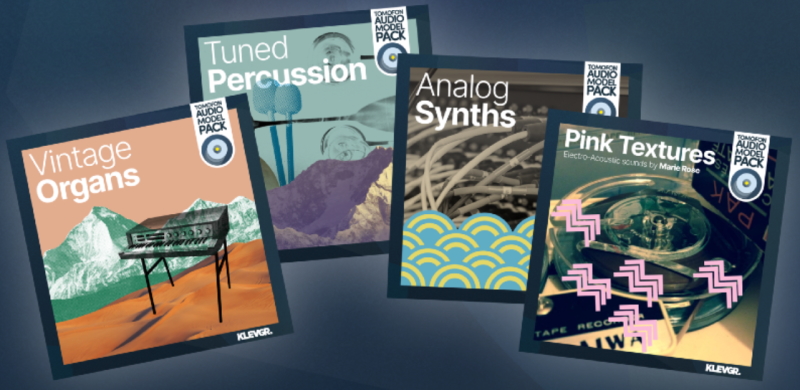 Klevgrand's most ambitious product to date, the uniquely capable Tomofon, is now brought to the next level with the launch of a first line up of Audio Model Packs. These collections of audio models and presets, meticulously handcrafted by the Klevgrand team and by sound designer and recording artist Marie Rose, will most certainly help spice up your compositions and let you further explore the virtual endlessness of Tomofon's sound-cosmos.
This first release includes the extensive organ pack "Vintage Organs", the creamy "Analog Synths" pack, the creative and super inspiring "Tuned Percussion" and last but not least, the artist pack "Pink Textures" by the incredibly talented sound-magician Marie Rose.
Installation is a breeze too. Just buy the pack as you would any other Klevgrand product, run the installer and your new audio models and presets will automatically pop up in your Tomofon.
These Audio Model Packs only works with, and therefor require the Tomofon - Real Audio Synth plug-in. You can get any of the individual Tomofon Audio Model Packs for $14.99 or save 50% and get the bundle with all four packs for $29.99.