ADDAC System VC Looper & Granular Processor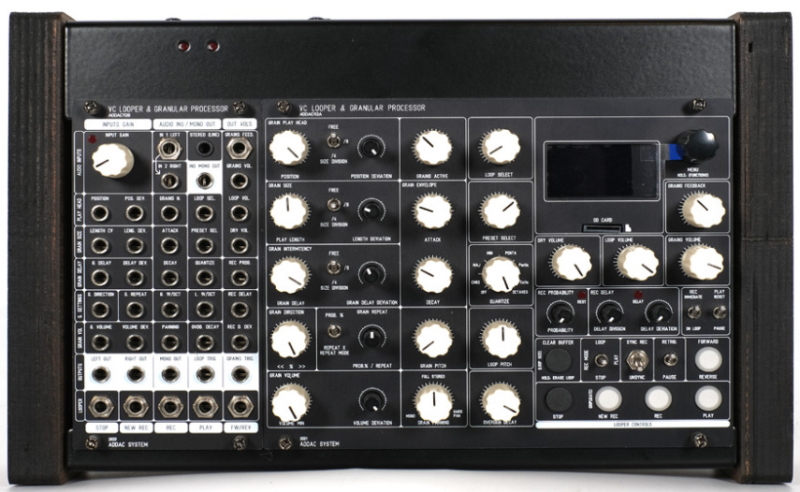 ADDAC System announces its new ADDAC112S and ADDAC112SF, portable compact solutions for its powerful ADDAC112 VC Looper & Granular Processor launched last summer. Now available as a standalone instrument with a dedicated frame, the VC Looper & Granular Processor brings a sea of possibilities to modular synthesists looking to integrate granular synthesis and powerful looping features into their soundscapes
Whether you are new to modular synthesis and looking for a powerful 'gateway' to sonic creativity, or you are already a Eurorack user looking to augment your system with deeper powerful new capabilities, ADDAC System's new standalone desktop option makes it easy to integrate the ADDAC112 VC Looper & Granular Processor into your existing set up.
If you are an existing owner of the ADDAC112, the frame is available for separate purchase and provides all the necessary power through a convenient USB-C connector. The frame also features retractable feet that can be adjusted to a 30-degree angle, allowing for convenient ergonomic use within your studio or portable system.
The frame's intelligent and compact design complements any setup, and will make a statement on either your desktop or floorboard. Its sturdy construction will protect your Looper & Granular Processor and keep it secure, while providing a perfect view angle and easy access to the ADDAC112's controls.
Features:
USB-C connector for power dellivery
±200mA maximum current
Two 2x8 Boxed IDC Connectors
45HP
Dimensions;
Width: 27cm
Height: 17cm
Depth: 5.7cm
The ADDAC112S Standalone VC Looper & Granular Processor and the ADDAC112SF VC Looper & Granular Processor Frame are both available now for €780 and €240 respectively.