Tierra Audio New Twenties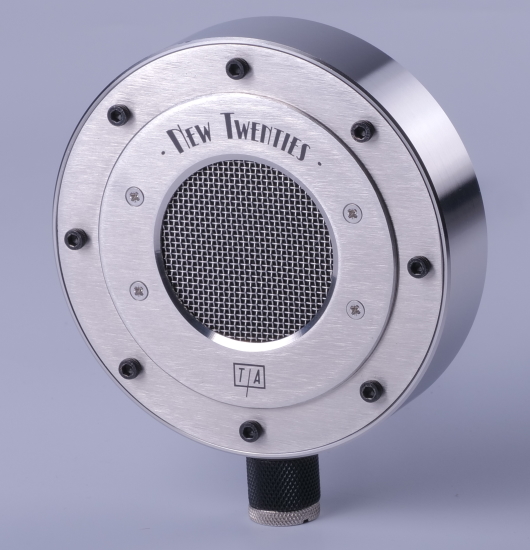 Tierra Audio, the eco-smart audio hardware manufacturer, whose range of hand built, pro audio gear includes pre-amps, compressors and more, has announced the launch of a month-long campaign celebrating its newest microphone - New Twenties. New Twenties is a large diaphragm cardioid FET condenser mic which sports a custom design with a USA-made capsule and Lundahl transformer-coupled output. Its distinctive retro styling, signature sound, and accessories, including a magnetic pop shield and personalised ridges, set it apart from the mic crowd.
Purveying a warm, deep and creamy sound, rich in harmonics and with the right balance of brightness in treble, the New Twenties mic exudes classic elegance in looks and sound - whether you are performing live or in the studio.
Some are already saying that the New Twenties mic is destined to become a studio classic. The New Twenties microphone has attracted the attention from press and artists, including singer/songwriter Ed Harcourt, "This is an incredibly versatile beauty of a mic. The first instrument I tried it on was of course the baby grand piano, underneath the strings against the wood, it made it really come alive, I was blown away." Produce Like A Like A Pro declared it their "new acoustic guitar recording microphone."
Until 20th March, Tierra Audio are offering customers 15% off the New Twenties mic when using code NEWTWENTIES15 on their website. The mics are carefully hand built in small batches therefore stock is limited.