Austrian Audio offers a free OCR8 Bluetooth dongle with OC818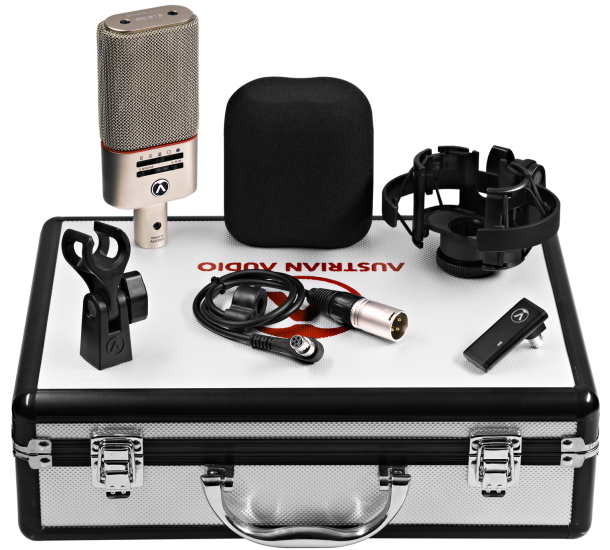 Austrian Audio, maker of innovative microphone and headphone technology for professional audio, is kicking off the year with a great promotion for their retail and distribution partners. During the first quarter (now through end of March 2023), the Viennese company is offering worldwide a free OCR8 bluetooth dongle ($179) with every purchase of an OC818 studio set.
The OCR8 allows to remote control the OC818's polar patterns, pads and high-pass filters, it provides Bluetooth connectivity via phantom power and works with Austrian Audio's PolarPilot-App. The PolarPilot turns your smartphone (iOS or Android) into a full-featured remote control for the OC818 large-diaphragm condenser microphone. Simply insert the OCR8 dongle into the microphone, pair it with your phone over Bluetooth, and you're ready to go. Using this powerful free app, you can manipulate the OC818's polar patterns and other functions all in real time and without so much as leaving your chair.
Austrian Audio is pushing this promotion aggressively online and via social media, encouraging consumers to get in touch with their local dealer.