Tone2 Electra 2.9.5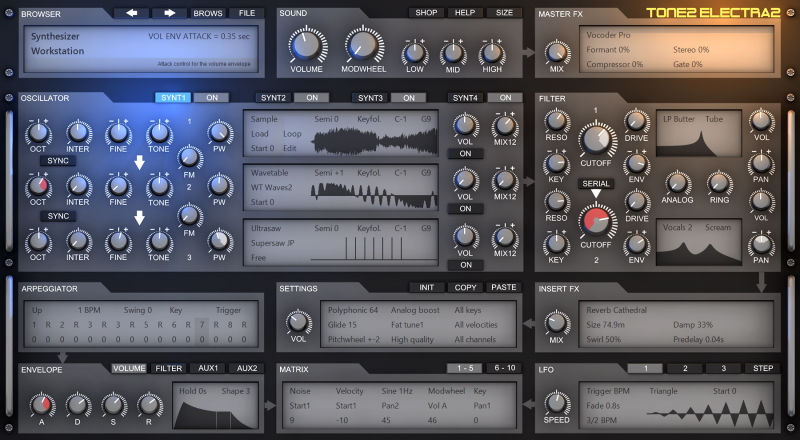 The update is available for free for all Electra2 users. It adds native Apple M1 ARM support for Mac.
New features:
AudioUnit version supports M1 native.
VSTi version supports M1 native.
Help->'Show version info' displays the mode in which the plugin is running (ARM/Intel).
Enhancements:
Much faster loading times on M1 Macs.
The native M1 support results in 20% lower CPU use compared to Rosetta2 Mode.
More responsive GUI on M1 Macs.
More precise graphics for the knobs.
Several small enhancements.
Changes:
AudioUnit is now an AUv2 plugin.
AudioUnit and VSTi are now a Universal Binary for Intel and M1.
Minimum macOS version is now 10.11. If you still use an older version you must stick with Electra v2.9.