Apogee introduces New Products and Updates at NAMM 2022
Apogee Soft Limit plug-in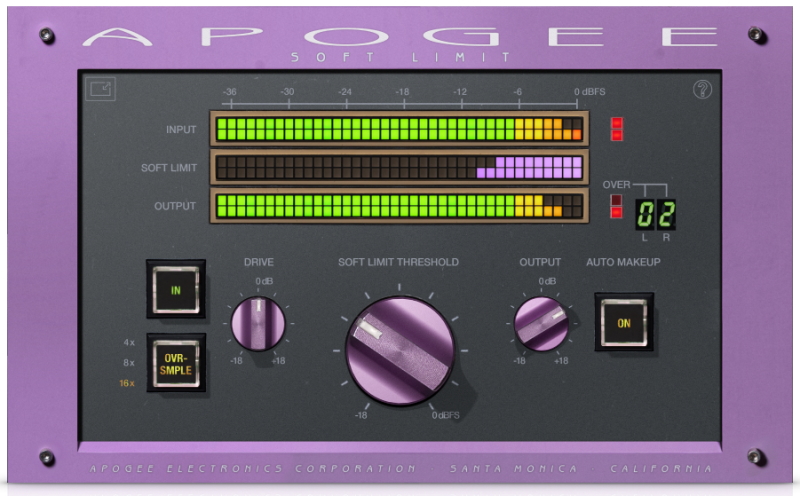 Soft Limit has been an integral feature of Apogee converters since the AD-500, our first standalone A-D converter released in 1991. And now, for the very first time, this simple but highly effective analog tape emulation is available as an audio plugin.
Highlights
Round your audio signal's transients, increasing apparent loudness while controlling extraneous digital peaks.
Add analog tape-like harmonics and subtle warmth.
Drive the input knob to conjure crunchy thickness that never gets harsh.
Plug & Play Immersive Audio for Atmos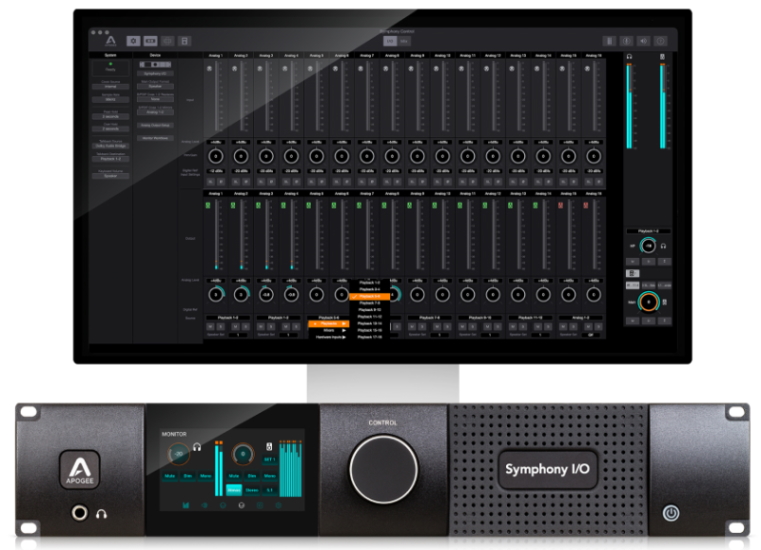 Mixing for Dolby Atmos and other immersive 3D formats is rapidly becoming an essential skill for the modern creator and engineer. As streaming services highlight immersive content and record companies require immersive audio deliverables, you may be asking yourself "how do I get started"?
With Symphony I/O Mk II Thunderbolt's Monitor Workflows, you'll effortlessly configure and operate your monitoring system for Dolby Atmos, Sony 360 Reality Audio, and other immersive audio systems with control of up to 32 Speaker outputs.
Highlights
Create up to 16 Monitor Workflows in all popular multichannel configurations: Stereo to ATMOS 9.1.6.
Instantly switch between Monitor Workflows from the Apogee Hardware Remote, Symphony Control software, or the front panel touchscreen.
Mute, solo, and calibrate up to 16 speaker outputs.
iOS Control for Duet 3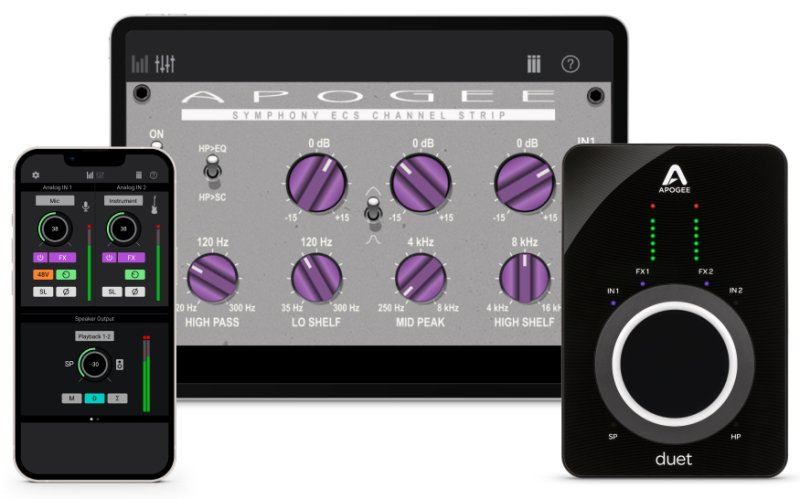 Unlock the full potential of mobile recording with the legendary sound quality and built-in DSP of Apogee's Duet 3. Record, mix, and share your music,
voice-over and streaming projects anywhere with Apogee interfaces, Garageband and iPad Pro.
Highlights
Control Symphony ECS Channel Strip right from your iOS device.
Capture your performances on the go in high-quality audio.
Dial in your ideal headphone and speaker level.
Apogee x Ableton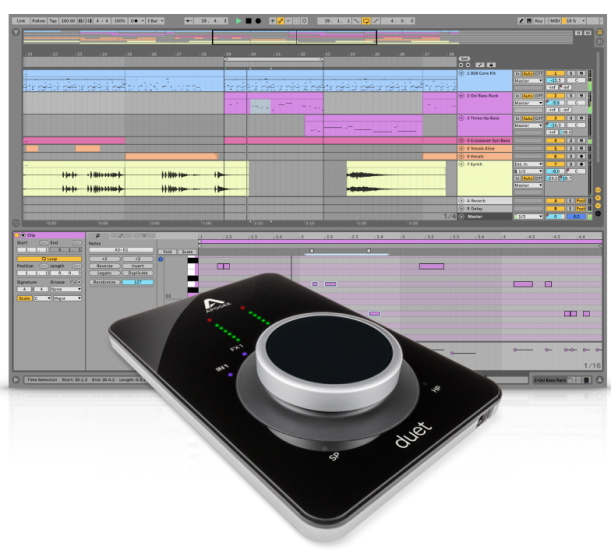 Starting June 15th, register a new Duet 3 and get an Ableton Live Lite license free! This promo is good for a limited time when you buy a Duet from an authorized Apogee Dealer.
Highlights
Live Lite comes included with essential workflows, instruments, effects, and built-in hardware integration.
Exclusive upgrade price to the full version of Ableton.
Take your live performance to the next level with this incredible bundle.