Tone2 Audiosoftware updates RayBlaster to v2.7.2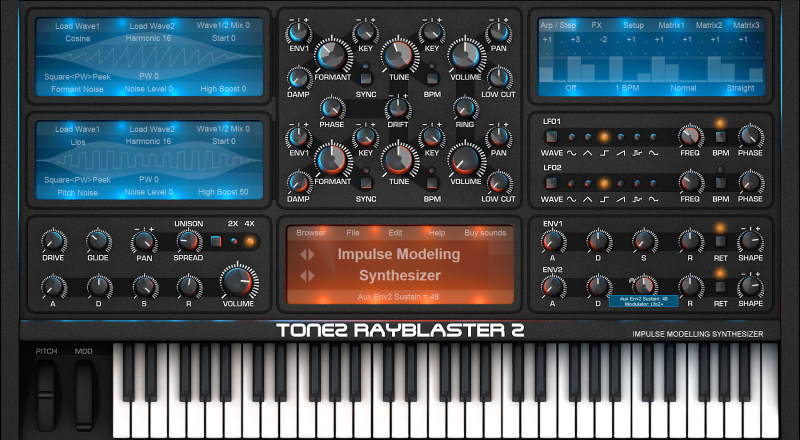 The update to v2.7.2 is available for free for all RayBlaster users. It adds a VST3 version, several enhancements and new features for PC. RayBlaster 2.7.2 is downward-compatible with all previous versions. All existing song projects and patches can be loaded without any further steps necessary.
New features:
Added a VST3 version.
You can select from 3 different installation types: Minimal (VST2 only), Default (VST2 + Standalone) and Full (VST2 + VST3 + Standalone).
Added a Microsoft-approved certificate to the installer.
HiDPI support for the VST3 version.
Enhancements:
More beautiful keyboard graphics.
More contrast.
More smart detection of the VST2 path.
Slightly higher performance.
Smaller binary and slightly faster loading.
More precise timing.
Higher sound-quality in 44 kHz, 48 kHz and 88 kHz sample-rate.
More robustness.
Several small enhancements.
Fixes:
Workaround for the 'unusual' designed audio architecture of FL Studio. It is not longer necessary to enable 'Use fixed size buffers' to avoid crackles.
Changes:
Microsoft dropped support for 32-bit Windows. As a result, Tone2 Audio will not longer provide updates for it. If you still depend on it you can install v2.6 instead.