Sound Particles Space Controller OSC
Hands-On Panning App that controls Nuendo and SPAT Revolution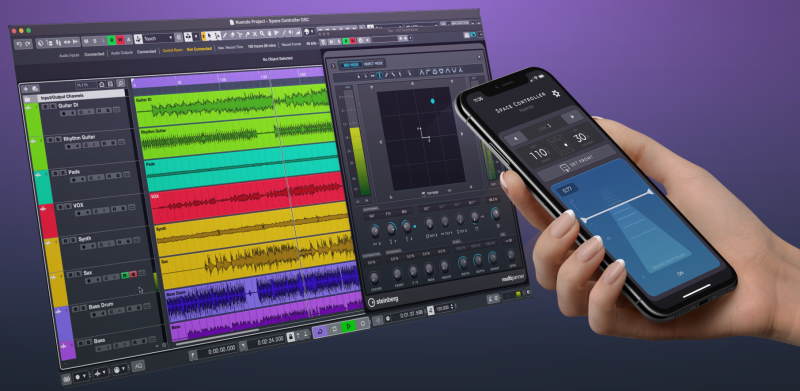 Sound Particles, the software company that has been changing the paradigm of 3D audio software, is releasing a new app – Space Controller OSC, based on the original plugin Space Controller. The app connects a mobile phone to Nuendo or SPAT Revolution and links thephysical movements of the device to the software, enabling full OSC control over their panning tools by simply pointing the phone to where the user wants sounds to come from.
The patent-pending technology offers a highly efficient and intuitive way to control sounds with the palm of a hand. Every movement that can be imagined is now possible, easier than ever – and just a touch away.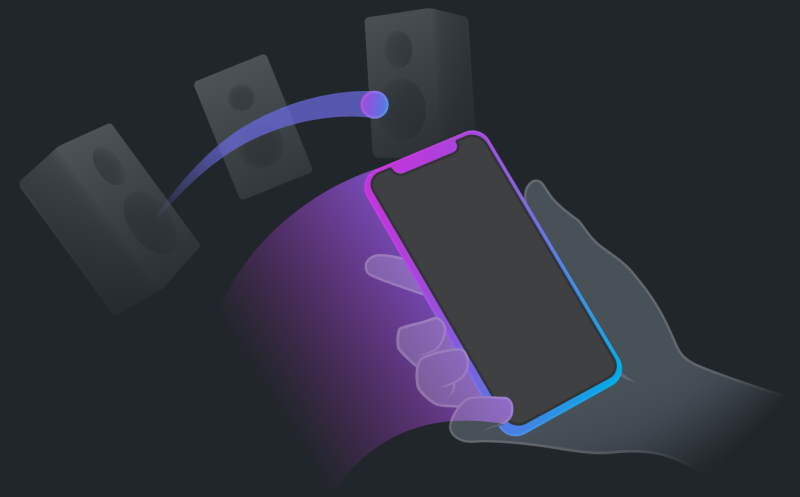 "For us, to have this wonderful way to pan sounds in 3D but to not be able to use it with Dolby Atmos objects was almost painful. Steinberg had the faster solution, since they already allow objects to be controlled by OSC", says Nuno Fonseca, founder and CEO of Sound Particles. "In the meantime, we will continue to work with other DAW companies, trying to find ways to control objects directly using Space Controller."
Key features:
Distance Control – Control the distance of sounds directly in the app
Dolby Atmos Objects – Control Dolby Atmos Objects through the app, by connecting directly to Nuendo's VST MultiPanner with real-time precision
Studio and Live Events - Integrate Space Controller OSC seamlessly with Nuendo for a better studio workflow or with SPAT Revolution for real-time spatialization in live shows, exhibitions and performances
Full Control – Use the same mobile device to control multiple objects or use multiple mobile devices to control different objects
Space Controller OSC is available starting January 25th through the App store and Google Play Store for a discounted price of $149 (plus applicable taxes) until February 28th, and is supported in iOS and Android mobile devices.