Mixed In Key Live released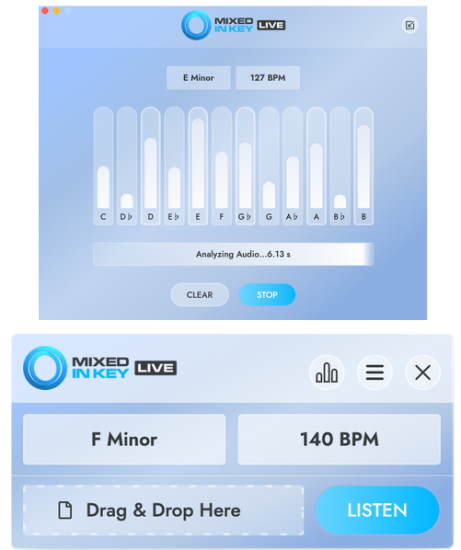 Developed in collaboration with internationally renowned music producer KSHMR, Mixed In Key Live is designed for streaming services and DAWs and can be used to analyse audio files from Spotify, Apple Music, YouTube and all audio on your Mac. Mixed In Key Live is built to accurately detect the true key of any track, sample or loop and features Mixed In Key 10's legendary harmonic analysis algorithm, in real time.
The software launch is scheduled for this Thursday, November 4th and I was hoping you'd be up for running a tech review or news story? Happy to arrange a complimentary VIP Code of the utility for you to experiment with should this pique your interest.
The software has already received testimonials from Pete Tong and David Guetta, with other A-List DJ's and producers confirmed as early adopters including Zedd and Nicole Moudaber.
Mixed In Key partnered with KSHMR, one of the world's top producers and DJs to create Mixed In Key Live. KSHMR's vision was to develop a software program that detects the key of any audio file played through streaming services on your Mac, or imported into the program. Mixed In Key Live gives users the key, scale and bpm of any track and shows you the exact notes being played at any given time.
Mixed In Key Live enables musicians, DJs, music producers and engineers to discover the key of their songs or samples instantly by providing them with the most accurate key detection. It is a useful tool for studio, home and rehearsal sessions and is exclusively developed for Mac.
Analyze Songs from Streaming Services: Whether you use Spotify, Apple Music, Deezer, Tidal, YouTube Music or any other streaming platform on your Mac, Mixed In Key Live will detect the key and tempo of any audio being played on your computer. Mixed In Key Live can be used to accurately analyze the key of audio files on your Mac. Whether you're listening to new releases or auditioning audio loops, you'll always know what key the music is in.
Note Visualizer: Mixed In Key Live's graphic note visualizer shows you the exact notes being played at any given time, as well as the key, scale and bpm of your track. Mixed In Key Live is an essential tool to help users quickly discover the key of any audio file.
Small but Mighty: Good things come in small packages! Mixed In Key Live includes a collapsed view available from the MacOS menu bar. Save desktop space and keep the collapsed view of Mixed In Key Live open while you use streaming sites, audition samples in Splice or play audio files, and the track's key will always be displayed.
Improved key detection algorithm: Mixed In Key Live includes Mixed In Key 10's new and improved key detection algorithm. The latest version combines the work of American, British and Swiss data scientists to create the most accurate key detection algorithm that Mixed In Key has ever created.
Detect the Key of Vinyl Records: Vinyl collectors will be pleased to learn that they can use Mixed In Key Live to detect the key of their records when the audio output of the record player (or soundcard that it's connected to) is sent to the computer speakers. After this connection is made, put the needle on the record and Mixed In Key Live will instantly display the track's key.
Supported file formats: Any of the following file formats can be imported and analysed in Mixed In Key Live (.aif/.aiff, .flac, .m4a (.aac and .alac), .mp3, .mp4., .wav)