Fluid Audio Announce the Focus Headphone Playback and Mixing System
Fluid Audio LLC, makers of professional audio products for recording and mixing, is announces the release of its new Fluid Audio Focus headphone playback and mixing system. An affordable yet feature packed total mixing system for those wanting to mix on headphones. The Focus system comprises in-house designed high-quality studio headphones that utilize a 50mm driver, a semi-open design, and are constructed for durability and comfort over long hours of use.
Features At A Glance
50mm neodymium magnet speaker drivers
Balanced and articulate response
Solid metal/plastic construction, comfortable and durable • Semi-open, circumaural design
Gold plated output connectors
Accompanying the headphones is an optimized version of dSONIQ's Realphones software which allows users to professionally mix audio using this system. The Realphones software offers several studio rooms, eq options, and various popular monitor options, including Fluid's own ground- breaking FX Series monitors.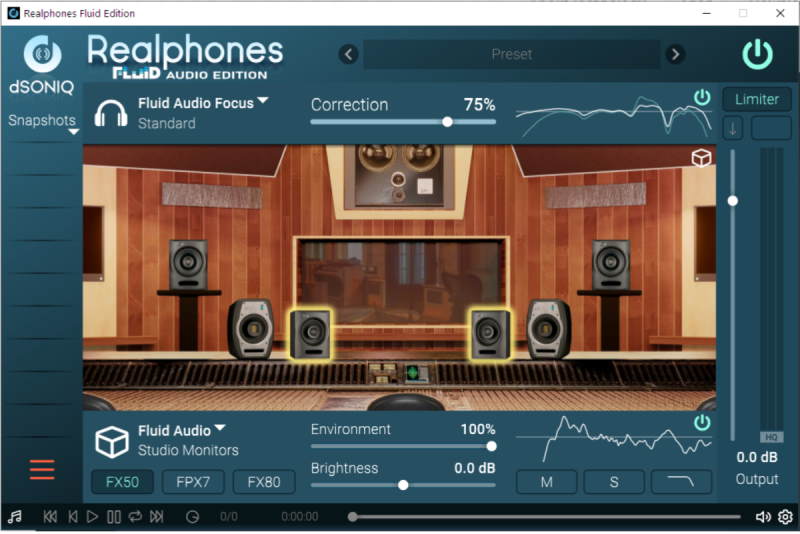 "It's exciting to see our Fluid Focus headphones - with our own uniquely 'Fluid' look, feel and sound - finally launching. What is equally exciting is our partnership with dSONIQ Realphones, which, using their software optimized with our Focus headphones, allows mixing in many different environments, providing the ability to essentially take mixing studios on the road" says Fluid Audio CEO and Chief Engineer Kevin Zuccaro.
The new Focus headphone playback and mixing system has a SRP of $69/€69 is set to release August 20th and shipping shortly afterwards. They and can be purchased from any authorized Fluid Audio dealer.