Erica Synths Introduces The Matrix Mixer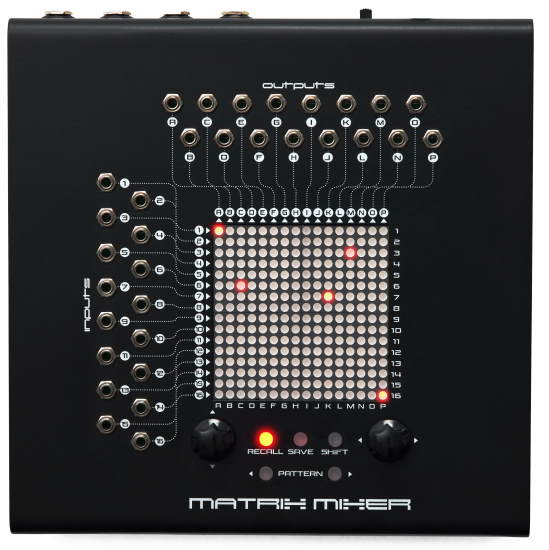 As Eurorack users may know, it can be challenging to change a patch radically during a performance, therefore diverse performances require large systems or they end up being extremely experimental. But what if one could repatch your system with the push of a single button? The Erica Synths Matrix Mixer is a 16 – input, 16 - output desktop patch matrix – it can route and mix signals with high precision, create buffered multiples and random patches. It can also interface external instruments with your Eurorack system, which it is not limited to.
The Matrix Mixer can be used with semi-modular synthesizers, as well as through adapter cards with the EMS Synthi and Buchla Music Easel. Thanks to simple patch changes via panel buttons or MIDI program change messages, the Matrix Mixer will be particularly useful in performances that combine Eurorack and other performance instruments, such as drums, guitars, wind instruments, etc.
Features:
All analogue signal path
16 buffered, DC coupled inputs
16 independent, buffered, DC coupled outputs
256 connections, each with 3 attenuation levels
Random pattern mode with definable randomization area and density
254 pattern memory
Pattern change via MIDI program change messages
32 3,5mm jack sockets
4 6,3mm jack sockets