STL Tones presents STL Lasse Lammert Tonality Suite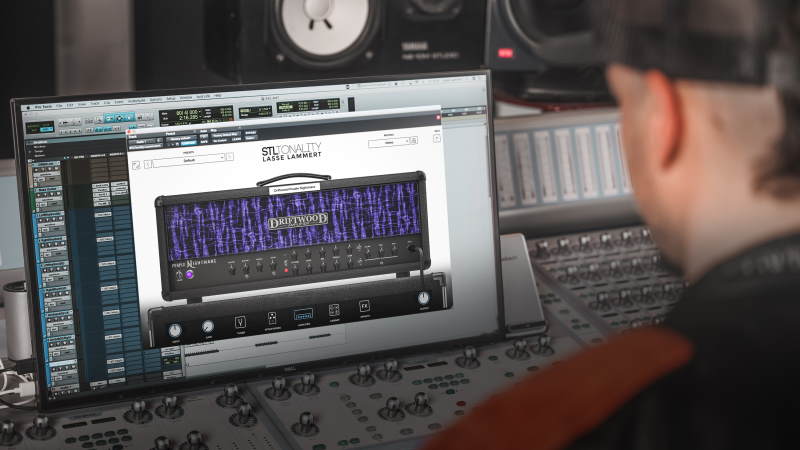 STL Tones presents the new Lasse Lammert Tonality Suite. Off the back of the success from his previous Tonehub outings, the German tone guru lends his ear and talents to the latest, bespoke Tonality Suite.
Lasse Lammert is a renowned record producer and connoisseur of guitar tone based in the north of Germany. Lammert's credits include Alestorm, Gloryhammer, Malignancy, Communic, Abigail Williams, Sigh and A Night In Texas, to name a few. The Lasse Lammert Tonality Suite not only acts as a toolkit of Lasse's go to amplifiers, cabinets and pedals, but showcases his involvement in the development of the Driftwood Purple Nightmare amplifier, which is a part of this suite in collaboration with Driftwood, including Lasses very own Signature Liverkick Pedal.
These sought after, distinctive tones have been meticulously captured from Lammerts private amp collection in a VST/AU/AAX plug-in that gives guitarists and audio engineers a fully mix ready guitar sound - the plug-in suite consists of 3 amps, 3 stomp section pedals, and 3 post amp effect options, EQ, delay and reverb, and an extensive cab section featuring 4 cabinets. Each cabinet has been measured with each of the available microphones in more than 200 positions to achieve the ultimate realism and accuracy. The plugin has a total of 54 presets with many inspired from the albums Lammert has produced himself, including more presets being added in future updates. The Tonality Lasse Lammert Guitar Plug-In Suite is available for $119.99.
Here's what Lasse had to say, "I got involved with STL tones because I like the idea of having the source material for my tones available at my fingertips in a software version. To have my personal amps that I love in a plugin format like Tonality, which in my opinion is the best platform to do that. Tonality is the most accurate digital representation of an analog amp".
The STL Tonality Lasse Lammert Guitar Plug-in Suite is compatible with all major audio hosts, a Standalone option on both Mac and Windows, and free trials available.