Vienna Symphonic Library and PreSonus cooperate
New Studio One "Sound Variations" Feature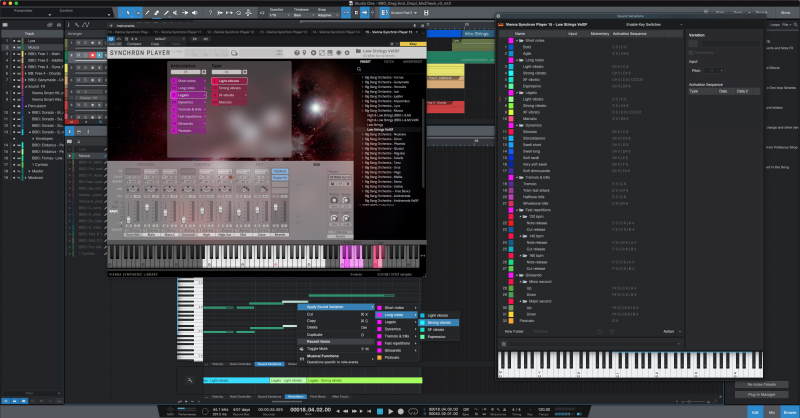 The Vienna Symphonic Library announces an exciting new feature that was developed in collaboration with PreSonus. A novel two-way communication between Studio One 5.2 and the Vienna Synchron Player makes articulation switching extremely easy and convenient. The latest version of the Vienna Synchron Player communicates to Studio One which articulations are available for any loaded instrument, including how they're structured and organized.
Dynamic articulation maps are created automatically as soon as an instance of the Synchron Player is instantiated. Users can assign the pre-configured articulations – or Sound Variations, as they are called in Studio One – in a number of convenient ways, such as per drag & drop or by right-clicking on notes.
All Vienna products that are powered by the Vienna Synchron Player support dynamic Sound Variations mapping, such as The Big Bang Orchestra Series, the SYNCHRON-ized Special Editions, Synchron Strings Pro, SYNCHRON-ized Solo Strings, and many more.