Mixed In Key Platinum Notes 10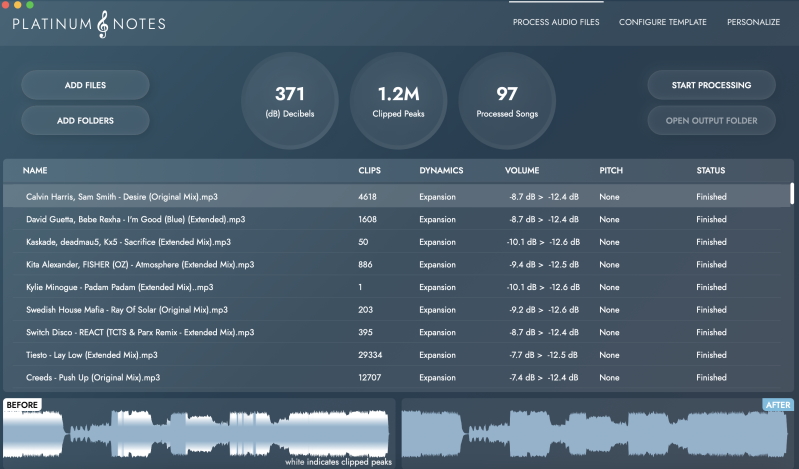 Mixed In Key is announces the release of Platinum Notes 10, the latest upgrade to their acclaimed audio processing software. This new version introduces enhanced features and improvements, offering DJs and audio enthusiasts increased efficiency and audio quality.
Designed with DJs in mind, Platinum Notes 10 ensures every song in a music collection delivers consistent quality, whether it's played on simple laptop speakers, headphones, or a club's audio system. The software focuses on giving songs an even average volume and ensures clarity between quiet and loud parts, resulting in distortion-free audio. DJs can now experience seamless, balanced transitions, enhancing the overall performance and audience experience.
Platinum Notes 10 works with all major audio formats - MP3, WAV, AIFF, APPLE Lossless, OGG, and FLAC. It is designed for Serato, rekordbox, Traktor, Ableton, Denon, Virtual DJ, Mixed In Key, DJ.Studio.
What's New in Platinum Notes 10:
Powered by Kilohearts: Experience superior audio processing with technology integration from Kilohearts, renowned for their expertise in modular audio software.
Overwrite with Ease: Save space and avoid duplicates by overwriting existing songs, with an option to retain the original files.
M1 Chip Optimization: Enjoy enhanced speed and responsiveness, thanks to optimization for the M1 chip.
Improved Tagging: Your metadata and cover art are now transferred seamlessly to the new audio files, ensuring consistency.
Format Consistency: Automatically match input and output audio file formats for a uniform audio collection.
Efficiency Boost: Process your audio files faster than ever, ensuring a smooth, hassle-free workflow.
Big Boost Template: Introducing a new template to optimize louder tracks, aligning with music trends on platforms like Beatport.
Price
Get Platinum Notes 10 for just $98
Upgrade from Platinum Notes 4 for $49