Lectrosonics Introduces Silicone Covers
For a Wide Variety of their Popular Transmitters, Receivers and Recorders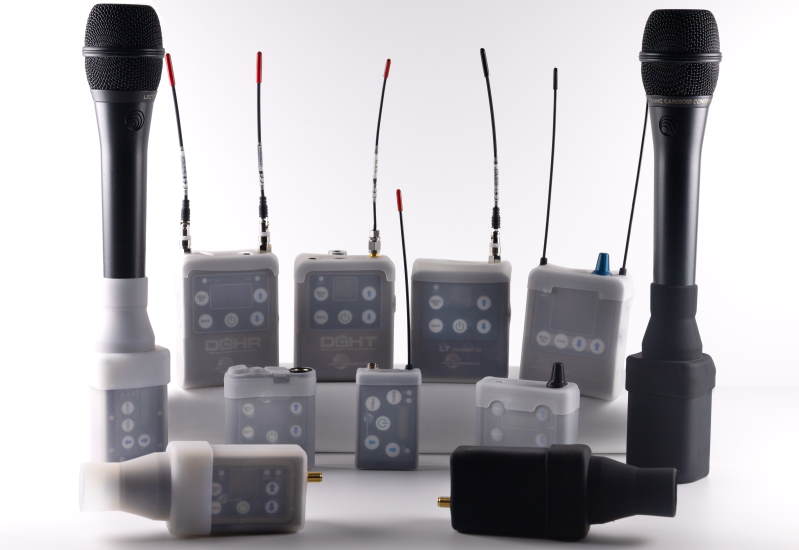 Lectrosonics announces the availability of new silicone covers for protection of a wide variety of their popular transmitters, receivers and recorders including the DCHT digital camera hop, DPR, DPR-A digital plug on and LT transmitters as well as the DCHR digital portable, IFBR1B multi-frequency IFB and M2R IEM/IFB receivers. New silicone covers for the recorders include the MTCR miniature time code and PDR portable digital recorders. The new silicone covers join the HM/HMa plug-on and SSM micro belt-pack transmitter covers already available.
All of the new Lectrosonics covers are available in clear silicone, while some models are also available in black, including the DPR, DPR-A, HM/HMa. These tough silicone covers are designed to protect the Lectrosonics units from moisture and dust, and the two-part, overlapping design makes them pliable enough for easy installation and removal. Each cover features die-cut holes for antennas and input jacks which suit the individual model.
The clear, transparent covers feature a raised dome design over LCD screens and buttons, making them indicators easy to view and buttons easy to operate while in the clear casing. The matte black covers are designed instead to be setup beforehand, and then become less visible on camera such as in a newscast.
The Lectrosonics family of silicone covers is available for purchase from your local retailer now, each at a price of $32 (U.S.).