Tone2 Saurus Synthesizer v3.1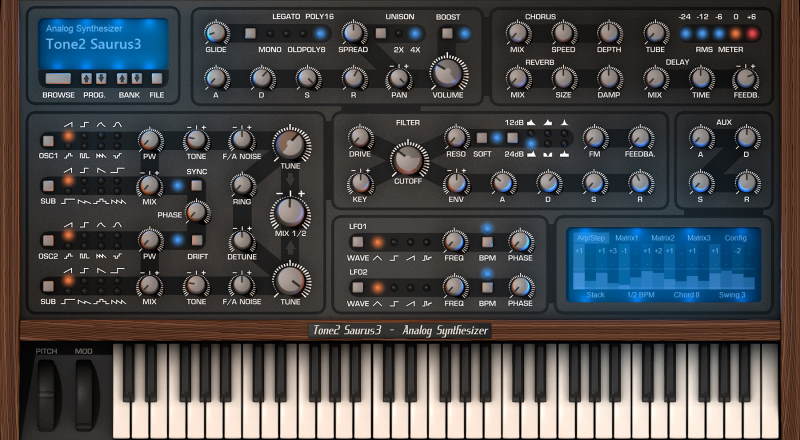 The update to v3.1 is available for free for all Saurus users. It adds a VST3 version several small enhancements for PC. Saurus 3.1 is downward-compatible with all previous versions. All existing song projects and patches can be loaded without any further steps necessary.
New features:
Added a VST3 version.
You can select from 3 different installation types: Minimal (VST2 only), Default (VST2 + Standalone) and Full (VST2 + VST3 + Standalone).
HiDPI support for the VST3 version.
Enhancements:
Osc Noise knob now shows a FM or AM label.
Osc Mix knob shows a label with mix relationship.
Longer text labels for some matrix sources.
Further optimisation to prevent denormalisation.
More smart detection of VST2 plugins directory.