AES Announces Immersive Audio Academy 3 Event Series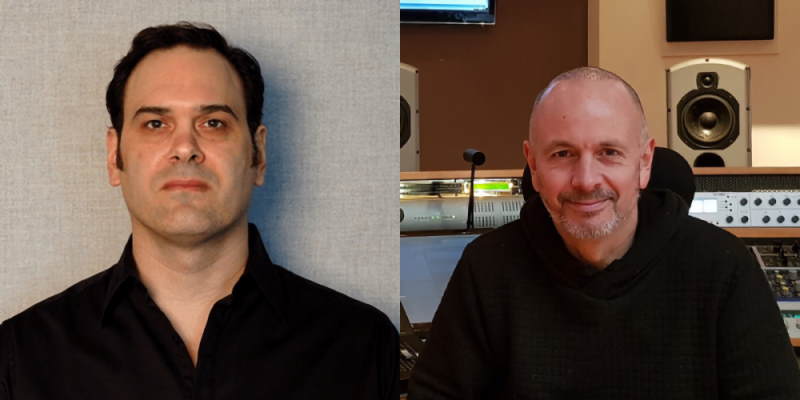 L-R: Steve Matz, Andres Mayo
The Audio Engineering Society continues to break new ground in promoting the art and science in all fields of audio engineering with the announcement of its next-in-series Immersive Audio Academy events, taking place November 9, 2021. This third edition of the Immersive Audio Academy series will host a production workflow Masterclass, workshops, immersive mixing demonstrations, partner presentations, networking opportunities and more. Registration is open to anyone interested in becoming more involved with immersive audio, and costs only $49 for AES Members ($99 for non-members). Registration, the preliminary schedule and presenter information is available here. AES Immersive Audio Academy 3 Sponsors include Gold Partners, 360 Reality Audio, Fraunhofer and Genelec, and Bronze Partner New Audio Technology.
"Immersive Audio has definitely found its place in the industry," states AES Immersive Audio Academy 3 co-chair Andres Mayo. "With thousands of songs being released, podcasts, games, sports, commercials and product presentations in 360 degrees, it is not just 'the new thing'. It has reached a level of maturity where people are really doing business with it. Whether we call it Spatial Audio, Immersive, 8D or 360, the entire industry is talking about it."
Organized by AES Immersive Audio Academy chairs Steve Martz and Andres Mayo, the day will begin with a welcome session and continue with "Mixing in Spatial / Atmos with Dave Way," which will also feature guests Peter Doell and Warren Huart. Next up is "Beyond Immersive Music – Mixing for Interactive Delivery" where Robert Bleidt, Yannik Grewe, Eric Schilling and Herbert Waltl will share valuable insights and experiences in immersive audio production.
The AES Immersive Audio Academy Masterclass "All You Need to Know About Immersive Audio" follows, featuring a three-hour in-depth session with Wilfried Van Baelen (Auro 3D), Jeff Balding, Robert Bleidt (Fraunhofer), John Farrey (Amazon), Buddy Judge (Apple), Hiroyuki Komuro (Sony 360RA), George Massenburg, Andres Mayo, Michael Romanowski, F. Reid Shippen and Ceri Thomas (Dolby), with other special guests to be announced. In this session, attendees will be given an inside look at ins-and-outs of immersive audio production from some of the leading innovators in the industry. "Immersive Audio for Live Performances" follows with presenters Ianina Canalis and Josh Dorn-Fehrmann demonstrating Meyer Sound's Spacemap Go creative tool for mixing in multichannel sound systems. Next up is "Immersive Monitoring with Genelec," hosted by Genelec Inc.'s Will Eggleston and Paul Stewart, demonstrating their latest software and hardware workflow solutions for immersive monitoring systems, followed by Hiroyuki Komuro of 360 Reality Audio presenting the workshop and demonstration "Explaining 360 Reality Audio."