Tascam XLR Audio Adapter for Use With Mirrorless Cameras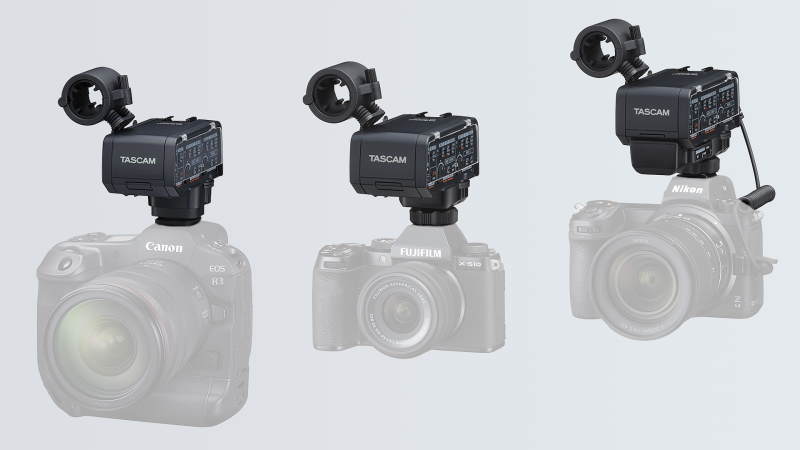 The video and movie streaming market has been rapidly expanding, and the number of video creators and producers who are exploring better audio quality is increasing. As mirrorless cameras typically used for high-quality video shooting do not accommodate an XLR input for professional microphones or a high-quality preamplifier, there are very limited options to enhance the outcome within the capability of the camera itself. This is where the Tascam CA-XLR2d comes in.
As an XLR input adapter and high-performance A/D converter for mirrorless cameras, the CA-XLR2d can transfer crystal clear, digitised audio directly into cameras from Canon and Fujifilm (individual kits available). Tascam also offers an analogue kit for Nikon cameras and others that don't have a digital accessory shoe. Each of the three kits combines the leading camera manufacturers' expertise with professional audio capturing technology from Tascam and eliminates the time necessary to synchronise sound and picture during editing when recording separately.
The CA-XLR2d is the perfect solution to meet the requirements of both professional users who demand the best audio quality, and amateur users who are discovering a higher level of sound quality as an important differentiator for their video content.