Sound Reinforcement Of Korean Church With WestLab Audio Products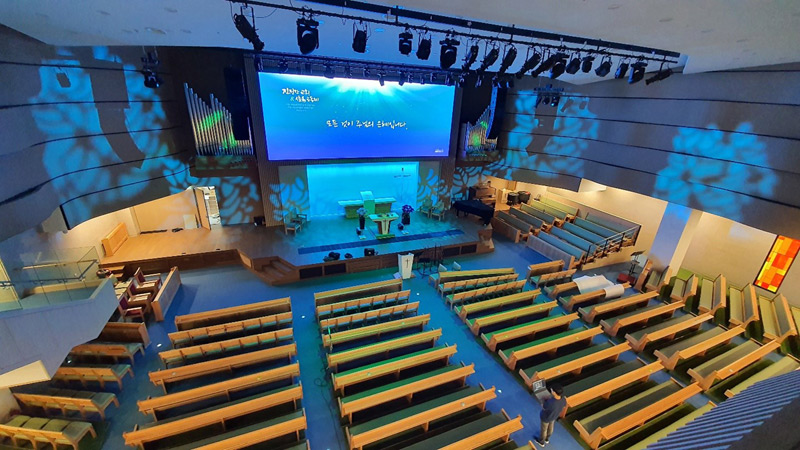 The Korean distributor of the WestLab Audio brand, Sounddog in Seoul, won the bid for a modern meeting place against all brands established in South Korea as part of a competition announced by the Korean Protestant Church.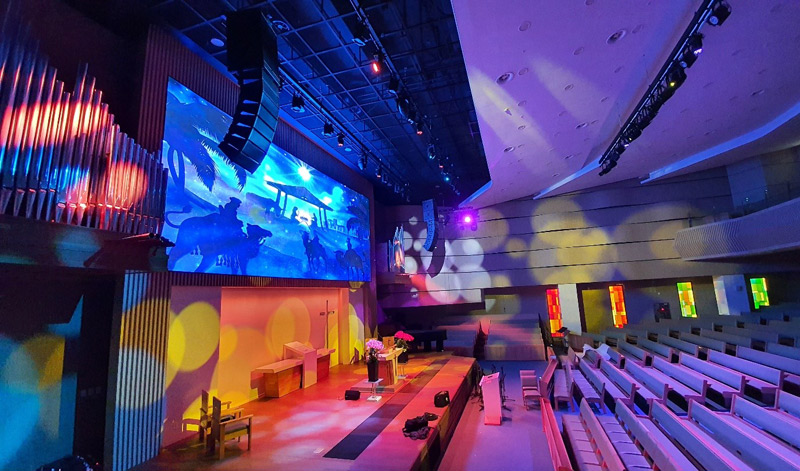 Already in the planning phase for this project it was clear that the requirements of the Korean Free Church were highly professional and above all - as rarely seen and audible in European churches - the highest value was placed on assertiveness, top STI and the highest possible resolution of musical content. This is why the WestLab system, which has now been successfully installed and praised by customers, was able to establish itself.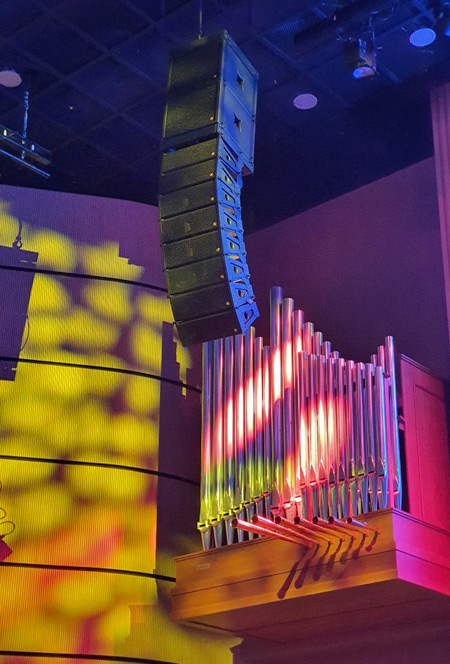 The application is about full coverage with speech and music, whereby the STI should be well above .80. Structurally, the church is modern and, as is seldom found in Europe, acoustically complies with a modern loudspeaker system from the outset. While other brands caped themselves on the use of line arrays with at least double 8 "large chassis, the LaBLINE twosixfive p was able to prevail against all expectations and - quod erat demonstrandum - show that a perfectly equalized double 6.5" array by all means is able to meet highly complex requirements. The flown LABSUB fifteen p run in the frequency range between around 95 and 200 Hz, the LABSUB twofifteen p sunk into the stage take over the high-energy frequencies below.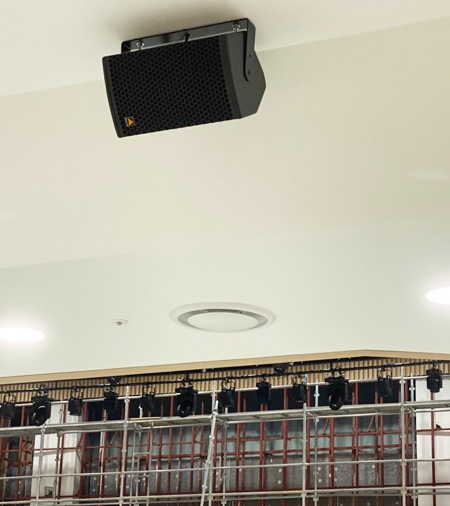 The LABLINE twosixfive p can confidently be located as extremely sensitive to noise, here only the use of the LABAMP IV power amplifiers from the own company helped, even if a manufacturer like WestLab Audio has to tie up a lot of resources in order to be certified for such products in Asian countries. But: Experience from Europe also showed that the horn in the LABLINE twosixfive p would not be able to withstand the background noise of a power amplifier that is not quite as high-quality. So here too the customer decided in favor of the WestLab audio product.
Equpment:
16 x LABLINE twosixfive p
4 x LABSUB fifteen p (flown)
4 x LABSUB twofifteen p (integrated stage)
6 x LABRAT eight pro (background)
2 x LABRAT twelve (monitor)
2 x LABCON
2 x LABAMP IV
1 x LABAMP III