KLOTZ PD1 Pro Digital Patch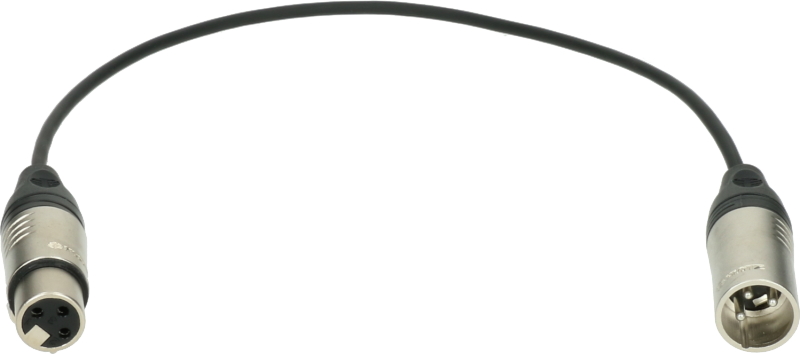 KLOTZ now supplies the new PD1 Pro Digital Patch Series with the thin and ultra-flexible OT1000 "slim patch" cable for AES/EBU and DMX signals with high-quality KLOTZ XLR 3p or XLR 5p connectors.
The use of this symmetrical cable with a thickness of only 4.6 mm ensures clear and space-saving cabling in large control cabinets and studio racks. The cable has a conductor cross-section of 0.15 mm² and a very dense, tinned copper spiral shield with a coverage of 95%. This ensures a stable shielding in combination with very high flexibility.
The "slim patch" cables of the PD1 series transmit digital signals such as AES/EBU and DMX, as well as analog microphone and line audio signals, and are available in cable lengths from 20 cm to 100 cm - of course, as always, "Made in Germany" with the 6-fold KLOTZ quality control according to ISO 9001:2015.