Schoeps All Black Studio Set - 75th Anniversary Edition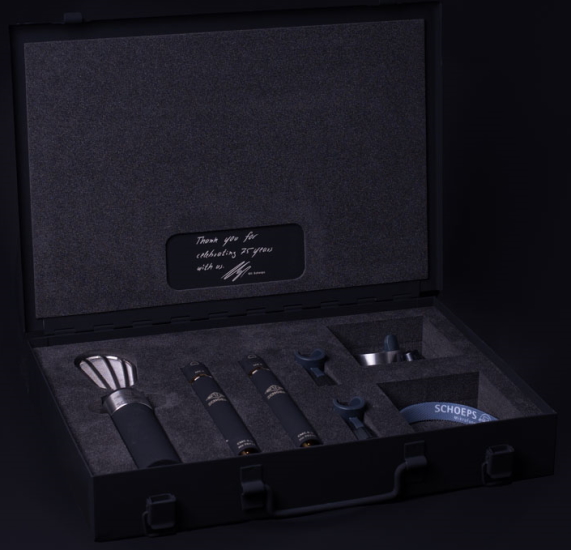 Schoeps, a German manufacturer of high-quality small-diaphragm condenser microphones, is appreciated by many professionals in diverse application fields. The company's products are used on film sets and stages and in studios around the globe. The history of Schoeps Mikrofone includes many significant contributions to microphone technology and their use in countless significant productions, in recording and broadcasting as well as in film and video.
As part of the anniversary, Schoeps is releasing a limited edition set including the V4 studio microphone and a pair of modular, Colette-series cardioid microphones (CMC 6 + MK 4). These microphones, as well as the metal case, come in a special black surface finish engraved with a vintage Schoeps logo. Inside the case, the microphones are complemented by a message by Uli Schoeps, the present owner of the company and the son of its founder.
Limited to 75 pieces, this set could become a popular collector's item and is definitely a great addition to any studio's microphone collection.
The set can be ordered now. The list price is $6234 (USA) / 5049 € (EU).