Audio-Technica AT8175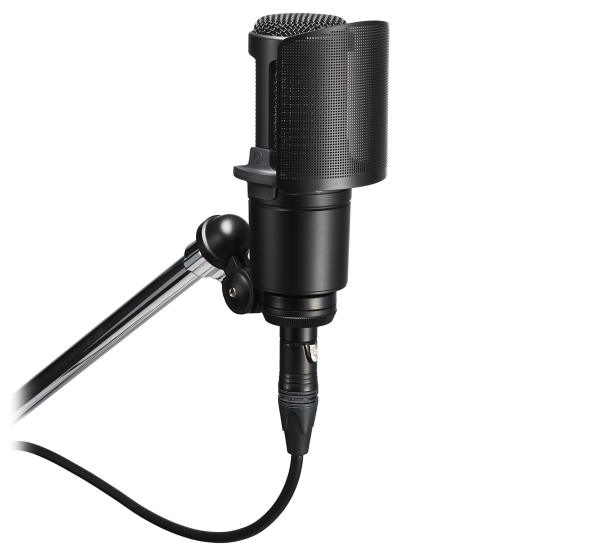 Audio-Technica, an innovator in transducer technology for over 60 years, introduces the AT8175 Microphone Pop Filter. Designed for up-close use to assist in reducing excessive pressures on the microphone's element, the AT8175 is sleeker than standard pop filters and custom-designed to clip onto the front of A-T 20 Series side-address mics. Perfect for recording, podcasting or streaming applications, the AT8175 provides added protection against plosive consonants (such as "p's" and "b's," etc.), without any compromise to the audio quality.
The AT8175 is compatible with the following A-T 20 Series microphones:
AT2020 Cardioid Condenser Microphone
AT2020USB-X Cardioid Condenser USB Microphone
AT2035 Cardioid Condenser Microphone
AT2050 Multi-pattern Condenser Microphone
AT2020USB+ Cardioid Condenser USB Microphone
The AT8175 measures 74 mm (2.9") × 63 mm (2.5") × 88 mm (3.5") and has a weight of 31.1 g (1.1 oz). The AT8175 Microphone Pop Filter is now available with U.S. MAP pricing of $24.00.