Lake People and Violectric ensure product excellence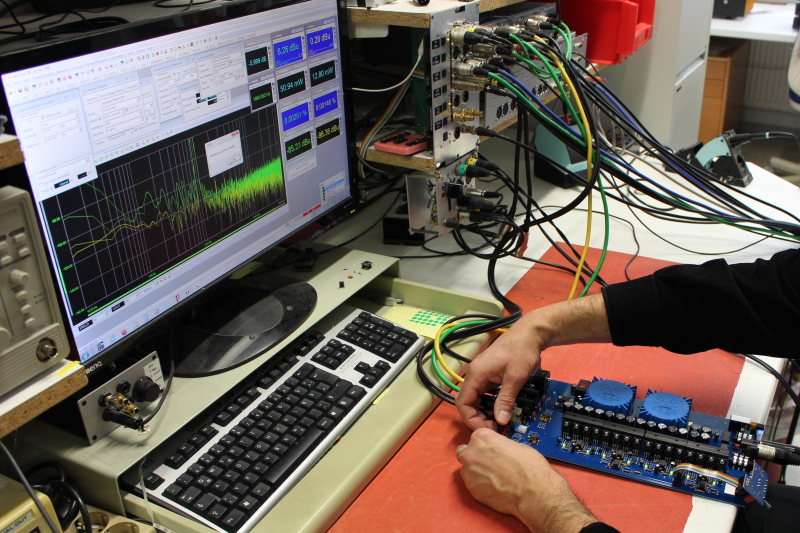 Immaculate quality is of great importance for Lake People. Accordingly, the company from Constance sets high standards for its quality control every device must pass before leaving the manufacture.
The names Lake People and Violectric are synonymous with excellent audio electronics. In the company's manufacture near Lake Constance, the team around mastermind Fried Reim develops sound components for audiophile and professional users who only accept the best. The headphone amplifiers, converters, phono preamps and audio tools are hand-crafted by experienced, well-trained specialists. This attention to detail is reflected in comprehensive measuring and testing during different stages of production.
All Violectric and Lake People products are checked and tested before they can leave the facilities. The first instance of quality control measures the individual modules before assembly. Once the device is put together, it is thoroughly measured as a whole. The final stage is a listening check. "I listen to every single device at the end," explains Jochen Müller, co-developer for Lake People. "Some things you can only hear when the device is all done. That is why I double-check every item, even though it has been measured multiple times before."
The extraordinary quality of Lake People and Violectric products makes the production in Constance particularly sustainable. Users can expect to enjoy the headphone amplifier or converter of their choice for many years, which negates the necessity of a new purchase. The products from Lake Constance are built to last.
Another factor that makes Violectric and Lake People products long-lasting and eco-friendly is repairability. Most defects can be resolved quickly and easily by the experts in the manufacture. As a result, products from Lake People and Violectric are both economical and ecological.