Mackie M•Caster Studio and EM-99B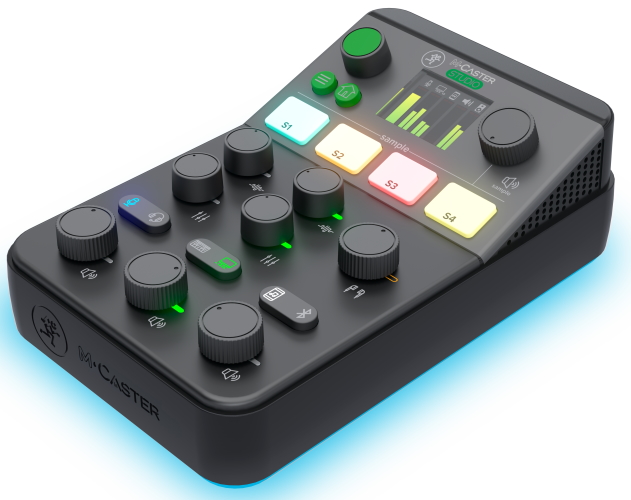 Mackie, a company with expertise in high-quality professional audio products, announces M•Caster Studio, the new flagship of their acclaimed M•Caster Series of Live Streaming Mixers. Designed to be the heart and hub of your live streaming setup, M•Caster Studio was created to be the ultimate professional audio solution for Twitch-based gamers, YouTube Live creators, podcasters, and live streaming professionals.
Mackie's M•Caster Studio has been designed to meet the demands of today's streaming pro, with powerful performance, user-friendly control, and professional features like a built-in sampler and full color MixViewer display, making it easier than ever to deliver your content and your sound. Just plug in, choose your profile and effects, and start streaming.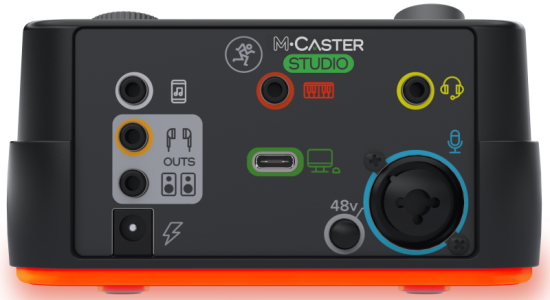 If Twitch-based, fast-paced content creation is your game, M•Caster Studio is your ultimate professional audio solution. Plug in directly or connect via Bluetooth. Tune, tweak, and enhance your sound with the integrated ContourFX presets, and add fun voice manipulation via the StreamFX feature. Capture and playback sounds with the built-in sampler, and monitor it all on the color MixViewer display.
Alongside this new release, Mackie also adds to their popular EM line of microphones with the introduction of the new EM-99B Broadcast Microphone. The EM-99B's high-sensitivity cardioid capsule is specially tuned for capturing just the right amount of detail and warmth to bring your content to the next level. And rounding things off is the DB-200 Premium Desktop Boom Arm, a professional addition to compliment any streaming setup.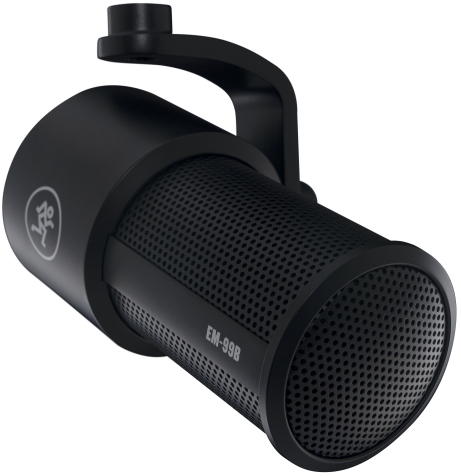 M•Caster Studio also features dedicated headset and media player inputs, along with USB connectivity to function as an audio interface on Mac or PC, and an integrated RGB LED strip with seven user-selectable colors. M•Caster Studio packs a ton of features into a small yet powerful package that meets the needs of today's content creator without making things complicated.
"Mackie has long been a leader in world-class audio products for artists, engineers, and producers," remarked Matt Redmon, Director of Product Marketing. "Now we're bringing our decades of expertise to the creator sphere. M•Caster Studio delivers Mackie's legendary audio quality, along with a host of features that turn your desktop streaming setup into a hub of creativity. M•Caster Studio gives you the sound, the performance, and the features you need for serious livestreamed content creation."
M•Caster Live and M•Caster Studio can be purchased on Mackie.com and at participating retailers with an MAP of $219 and $349, respectively.