AVN | SYS Named North American Distributor for 2ubes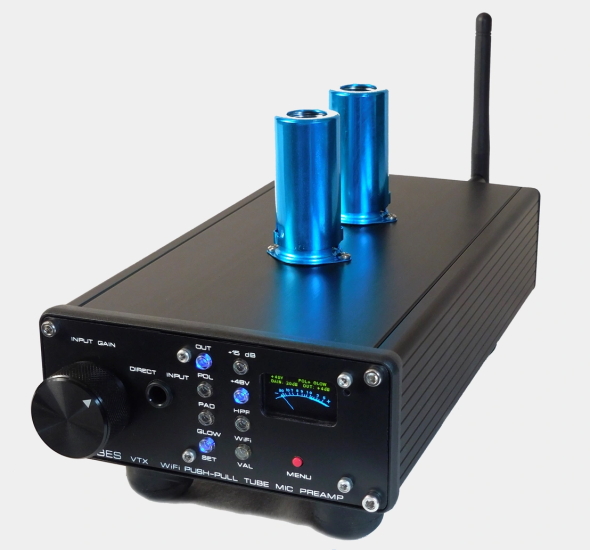 VTX Vacuum
Multi-faceted A/V design, integration, and distribution firm AVN | SYS has announced that they are now the exclusive North American distributors for boutique preamplifier designers 2ubes. The partnership is the latest in a series of distribution acquisitions that showcase the firm's rapidly expanding portfolio of forward-thinking manufacturers within the pro audio industry.
"Working alongside some of the most prominent artists and producers in the business has kept us constantly on the lookout for the 'next big thing' in pro audio technology," said AVN | SYS Founder PK Pandey. "With 2ubes, they offer a truly unique bridge between the worlds of time-tested and beloved tube sound and the possibilities presented by remote WIFI control of physical devices with the VTX-1. We're thrilled to make them a part of the AVN | SYS family."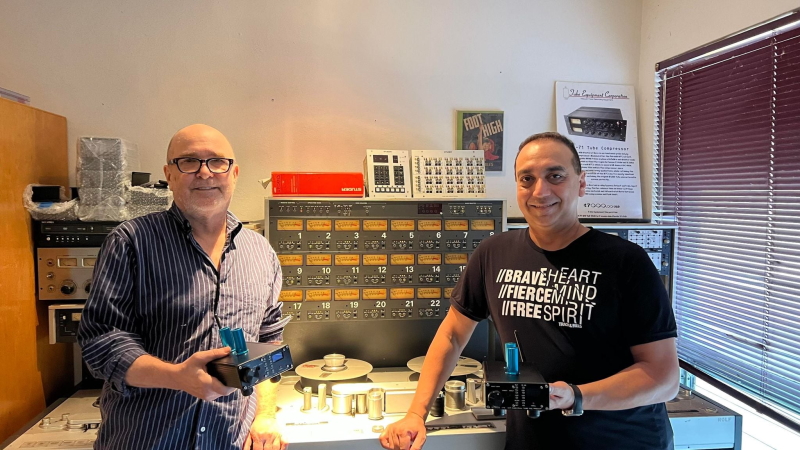 L-R: Larry Janus, PK Pandey
2ubes President and Chief Designer Larry Janus has a unique viewpoint to bring to the world of studio preamplifier design that originates from his days as a hardware designer for luxury yachts. A fan of classic push-pull preamps from the 50s and 60s, he used his knowledge of micro controllers and coding to add a new layer of controllability to a thoroughly analog world. "In the world of recording, there still is something of a disconnect between the analog and digital worlds," he explained. "We love the sound of analog, but to integrate it into the world of DAWs and digital gear, we still need to operate it in an analog way."
"Many engineers work out of small private studios and have to operate all of this gear by themselves. I saw an opportunity to utilize my knowledge to design a preamp that can be controlled remotely over WIFI – making it much simpler to integrate these amazing sounds into a modern digital recording rig."
The VTX-1 is a fully balanced two-tube triode push-pull design, with ample headroom and custom-designed AMI Audio Transformers for a warm, vintage sound. It incorporates a motorized gain pot and relay control for operation from a phone or tablet. All settings are saved into memory so you can pull up your favorite settings every time the unit is powered on.
"Push-pull tube designs are beloved by guitar players due to their associations with classic amplifiers, so when you use the VTX-1 with amp modeling software, it sounds warm and true while being effortless under the fingers," said Pandey. "It has quickly become an essential part of my favorite recording signal flow, and its industry-first remote capabilities offer an endless array of possibilities for integrating it into a studio setup."
VTX Vacuum Tube Microphone Preamp Specifications:
Dimensions: 9"x 5"x 2"
Max Gain: 57 dB Typical
Tubes: (2) 12AX7 / ECC83
Max output at 1% THD: +27.5 dBu
Signal to Noise: 81 db Unweighted.Maximum Input Level: +12 dBu padless.
Total Harmonic Distortion + N: .02% @ +4 dBu
SMPTE Intermodulation Distortion (IMD): .02% @ +4 dBu
Frequency Response: 20HZ -.5 dBr, 40 kHz -.3 dBr Referenced to 1 kHz.
Microphone Input Impedance: 1900 Ohms
Direct Input Impedance: 50k Ohms
Output Impedance: 600 Ohms
Low-Cut Frequency: 60, 120, 240 Hz
Power: 120 VAC .12A