Pierre Arcé is the new sales director for NTi Audio France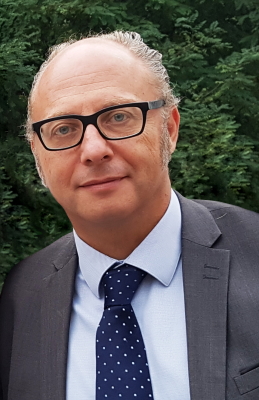 "NTi Audio France is very pleased to welcome Pierre, a recognized expert on the acoustic markets in France, with a wealth of experience and an excellent network," said Erik Aflalo, Executive Director of NTi Audio France.
Pierre Arcé will be in charge of the commercial and marketing development of NTi Audio France. His objective is to position the subsidiary as a key player for noise and vibration measurement solutions. "It is the team spirit of a structure on a human scale and the passion of its dynamic and competent employees, their commitment and the range of products that convinced me to join NTi Audio" comments Pierre Arcé.
After 10 years as an acoustic engineer in a consulting company, a research centre and a thermo-acoustic insulation products manufacturer, Pierre joined the world of acoustic and vibration metrology to provide turnkey solutions for the acoustics and vibration markets: environment, building and occupational health. During his 25 years of activity as a marketing manager and then business manager, Pierre has always placed listening to and understanding the technical needs of his customers as his primary motivation. This he considers to be the essential point of a fruitful technical and commercial relationship. He has successfully managed several prestigious projects such as the noise and aircraft flight tracks monitoring system around Marseille Provence Airport, the noise and vibration monitoring of the new Sciences Po Campus and several Grand Paris projects.