Zoom ZPC-1
Matched Pair Pencil Condenser Mics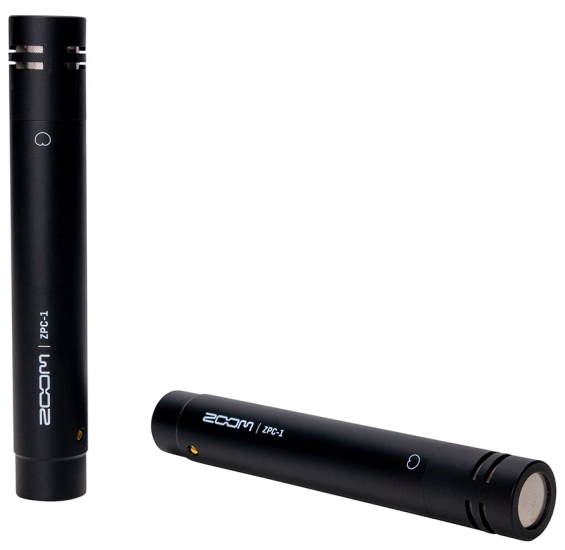 Zoom introduces the new ZPC-1 pencil condenser microphones. The ZPC-1 microphones are a high quality matched pair of small diaphragm pencil condensers, designed to deliver wide, immersive stereo sound. From drum overheads to acoustic guitar, these mics capture crystal clear sound in the studio or on the stage.
Matched at both 1kHz and 100hZ frequencies, the ZPC-1 pair offer an easy setup for high-quality, consistent sound. These mics seamlessly work together to capture spectacular sound in a variety of configurations, whether using them in an X/Y format for a tight stereo sound or an A/B format for a wider sonic image.
With a solid metal body design and included foam windscreens, both mics are durable and ready for use in any environment. The ZPC-1 pair can be used to capture sound in the field with any Zoom recorder, such as the F3.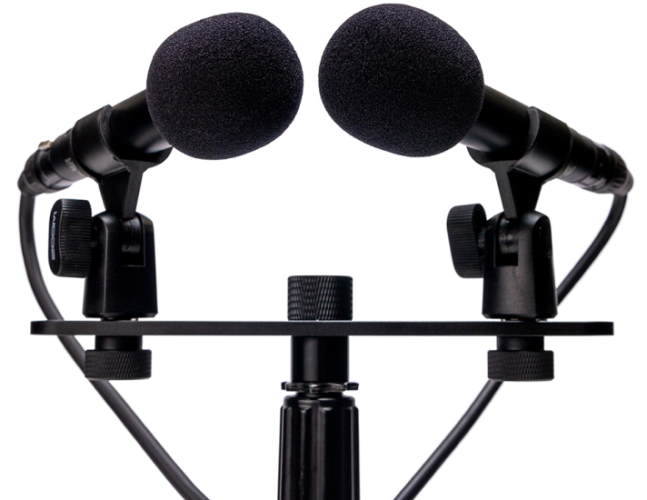 The ZPC-1 comes with two adjustable mic clips and two windscreens with a rubber-ringed opening for a snug fit, reducing wind and air noise. Your mics and accessories will fit securely in the two included lint-free carry pouches, keeping them safe when you travel.
What's In The Box:
ZPC-1 Pencil Condenser Microphones (x2)
Foam Windscreens (x2)
5/8"-3/8" Screw Adapters (x2)
Mic Clips (x2)
Carrying Pouches (x2)
Technical Specifications
TYPE: Back electret condenser
POLAR PATTERN: Cardioid
DIAPHRAGM: 16 mm
FREQUENCY RANGE: 40 Hz – 20 kHz
SENSITIVITY: -38 ±2 dBV/Pa
MAXIMUM SOUND PRESSURE LEVEL: 134 dB SPL (THD = 1%, 1 kHz)
EIN LEVEL: <12 dB SPL (A-weighted)
S/N RATIO: 82 dB Output impedance: 200 O
CONNECTOR: XLR-3
POWER SUPPLY: +48 V phantom, 3.5 mA
DIMENSIONS: 20 mm × 127 mm
WEIGHT: 109 g × 2