TASCAM Mixcast 4 Firmware update v1.20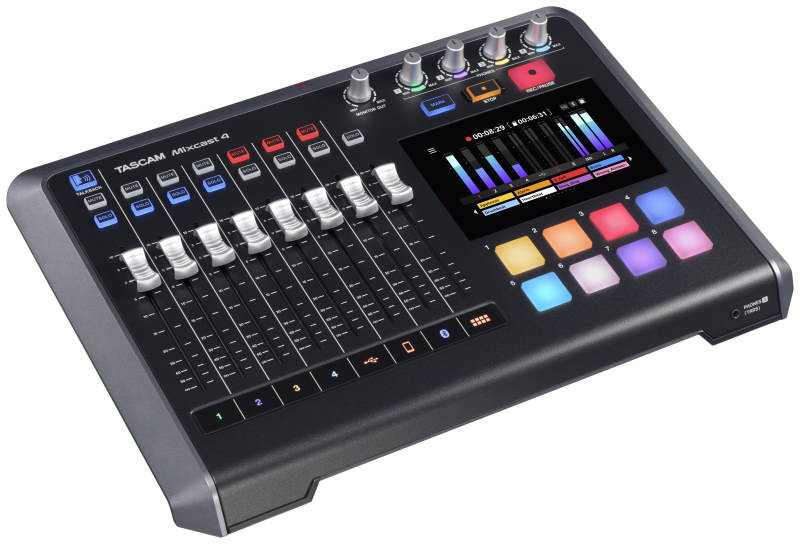 With the newly released firmware version 1.20, Tascam equips its Mixcast 4 podcast station with a number of additional features that users had still been asking for. The update adds the ability to apply the built-in effects to multiple microphones simultaneously and to turn them on and off separately for each channel by tapping the level meters on the main page. In addition, the ducking function can now also affect the audio played with the sound pads. The previously fixed audio inputs via USB, Bluetooth and mini jack have received an input level control, there is a decibel scale for the level meters, and users can get to the settings for each input faster from the main screen.
The firmware update, along with a manual supplement, is available for free download now at the webiste below.