Microtech Gefell at tmt31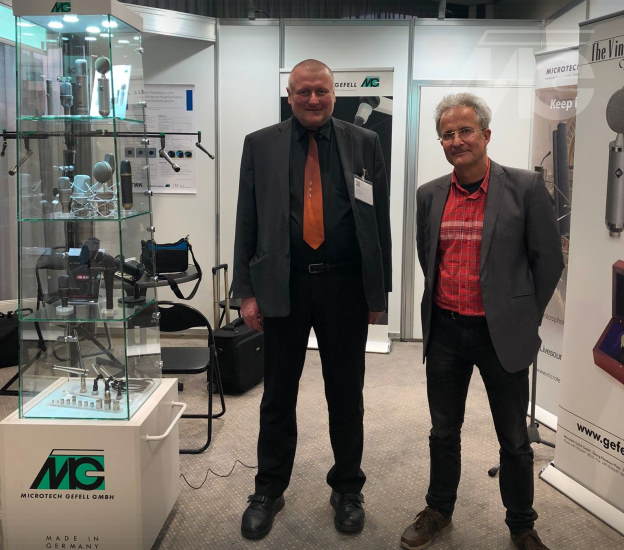 The Tonmeistertagung 2021 (tmt31) was once again an absolute highlight for audio professionals, producers, manufacturers, equipment suppliers, developers and scientists.
From 03.-06.11.2021, the industry could finally come together again after a long Corona break. The tmt, organised by the VDT (Association of German Sound Engineers), presented high-end pro audio developments from all sectors.
The VDT, with its 70-year history, is now one of the world's leading, oldest and largest pro-audio associations, with over 2100 members. MTG was pleased about the numerous visitors to the stand and the opportunity to actively exchange experiences with users, scientists, manufacturers and suppliers.
Microtech Gefell presented a wide range of current products for professional users as precise and reliable tools in areas ranging from acoustic measurements and sensors to recording studios, radio and television, mobile sound reinforcement and fixed installations in parliaments and conference rooms.
Highlights included classics such as the CMV 563 - M 7 S, the M 900, the M 930, the KEM 975 or the UM 900, as well as new developments such as the 9-channel microphone system M Cube for runtime-based three-dimensional sound recordings.