iZotope appoints Dan D´Ascenzo as Regional Account Manager for France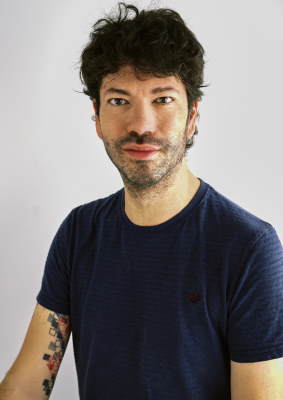 iZotope, Inc., makers of award-winning tools for audio production, has engaged Dan D´Ascenzo, a veteran of the music industry, to serve as Regional Account Manager in France.
The new position is the next logical step in iZotope's expansion, representing the company's commitment to growing and serving the European market. Intent on ensuring best-in-class service and a personalized customer experience, iZotope has brought D´Ascenzo on as a full-time manager to develop and support international growth.
"Dan brings a wealth of experience across many facets of modern audio production, as well as a deep understanding of the French market, we are extremely happy to have him on board," says Lars Kischkel, iZotope's Head of Sales and Channel Marketing.
D'Ascenzo is an experienced mixing and mastering engineer who worked as a guest lecturer at audio engineering institutes and conferences and brings in vast sales and marketing expertise.
"As a long-time user and fan of iZotope products, I'm delighted to join the team and continue building a presence in France," comments D´Ascenzo. "I'm excited to help strengthen iZotope's relationships with their customers, and can't wait to introduce iZotope's products to even more creative people in the French-speaking regions."