Mackie Announces First-Ever MC-40BT Wireless Headphones
The First Mackie Wireless Headphones Are Here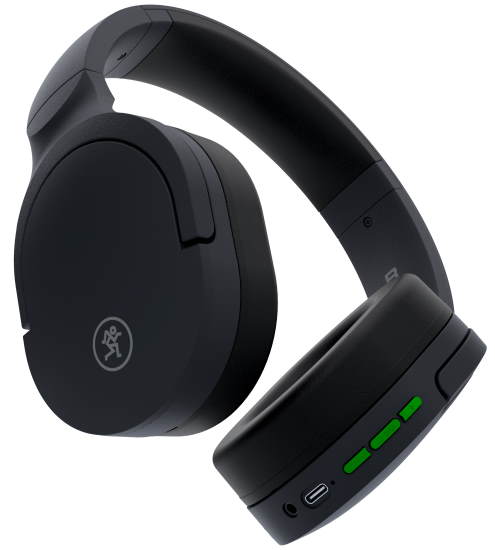 Mackie, a producer of high-quality professional audio products, today announces its first-ever wireless headphones, MC-40BT. Utilizing the latest technology, MC-40BT makes it even easier to experience legendary Mackie sound quality anywhere you go.
"These wireless headphones were created to make the day-to-day for every user a little easier with more clarity," said Tyler Vaughn, Associate Product Manager at Mackie. "The MC-40BT is Mackie's first-ever wireless, battery-powered headphone. Not only were they crafted for an incredible music-listening experience, but they were also designed and voiced for uses like playing games, streaming movies, working remotely and so much more!"
MC-40BT Wireless Headphones allow every user to experience the incredible detail and clarity of the MC series, now with the freedom of being 100% wireless. These headphones deliver maximum sound quality with legendary Mackie acoustic tuning and custom high-performance 40mm drivers. The efficiently designed headband and ear pads offer extreme comfort for a longer listening experience. They provide more than 30 hours of listening on a single charge, and recharging is simple via USB-C fast charging.
The built-in high-quality microphone allows for clearer phone calls, video chats, streaming, and more. The MC-40BT Wireless Headphones also have easy controls for volume, play/pause/skip, and phone call control.
The MC-40BT Wireless Headphones will be sold in 1st Quarter 2022.