Electric Race Car Controlled Remotely via Riedel IP Mesh Network
Three companies show the future of racing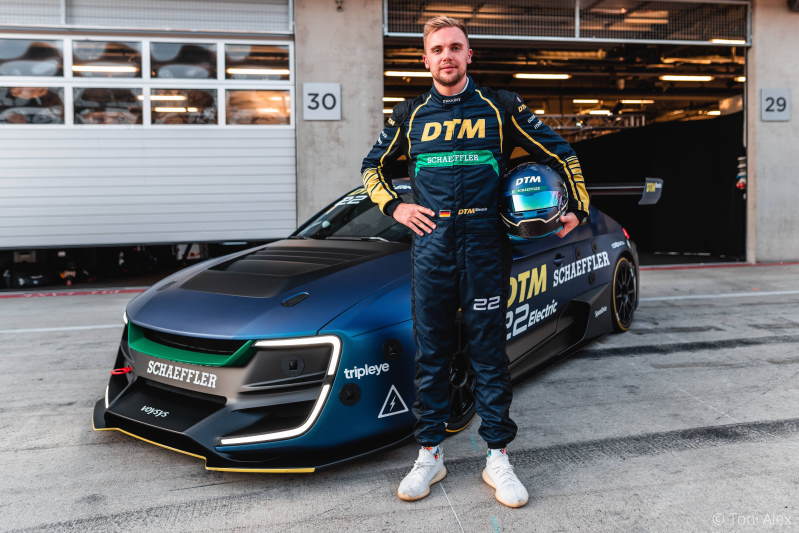 When the remarkable, 1200-horsepower, fully electric DTM Electric Demo Car took to the 4,326-meter-long Red Bull Ring in Spielberg, Austria, earlier this month, Riedel Communications' networking and communications technology enabled DTM Trophy champion Tim Heinemann to drive the car remotely using a state-of-the-art simulator 82 kilometers away. The race car completed a breathtaking driverless lap at speeds of up to 180 kph during the cutting-edge demonstration, the "DTM Electric Remote Run" presented by DTM and Schaeffler, prior to the Sunday race at the Red Bull Ring.
Riedel technology connected Heinemann and the simulator at the AVL Racing facility in Graz with the racetrack and supported wireless connections between the pit lane and the race car. Operating close to the speed of light, the fully redundant Riedel IP Mesh system carried video, communications, and the remote car control signals with the highest possible reliability.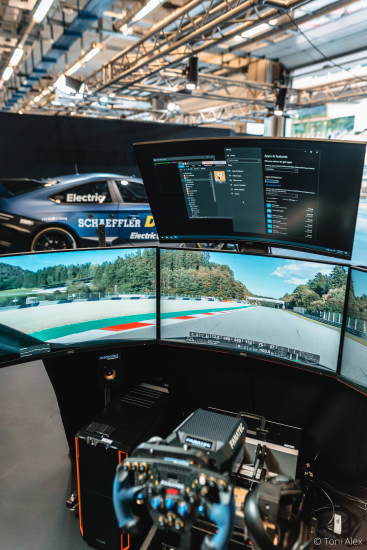 "Latency was the biggest challenge we faced in making this demo work, followed by network stability - ensuring all signals were received, all the time," said Michael Resl, Director of Competition and Technology at DTM. "As experts in networking and communications solutions and the mission-critical transmission of audio, video, and data signals - both wired and wireless - Riedel was cut out for the job."
The car was controlled using Schaeffler's drive-by-wire solutions, the well-known "Space Drive" technology among them, eliminating the need for a physical link between the steering wheel and the front wheels. This technology opened the door for a pioneering demonstration of a remotely controlled race car. The Riedel IP Mesh system supported ultra-reliable, low-latency transport of data, and the company's Bolero wireless intercom system and SmartPanels facilitated flexible, high-fidelity communications for teams working at the simulator site and at the racetrack.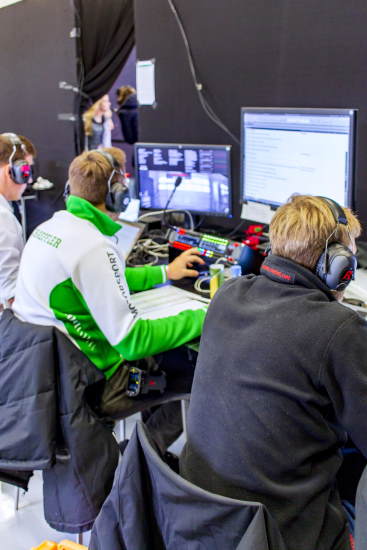 "Reducing latency enough to remotely control a race car moving at 180 kph required the most cutting-edge wireless technologies and expertise. At this speed, 20 milliseconds of latency in the connection translates to a meter traveled," added Matthias Zink, CEO Automotive Technologies at Schaeffler. "Large, well-known telecommunications companies were not up for the challenge, but Riedel stepped in and made it possible. This groundbreaking remote run is sure to provide new impetus for the future of racing, in terms of both e-mobility and remote and autonomous driving."
"When it comes to pioneering technology, testing boundaries, and entering unknown territory, we are there," said Lutz Rathmann, Director of the Managed Technology Division at Riedel Communications. "We live to push the boundaries of the possible and to enable our customers to achieve their creative visions. That's why we are delighted to be part of this exciting project, which absolutely depends on the data, audio, and video streams being as reliable and fast as physically possible."