"Tonmeistertagung" 2021 planned on the 3rd to 6th November
Tradition meets innovation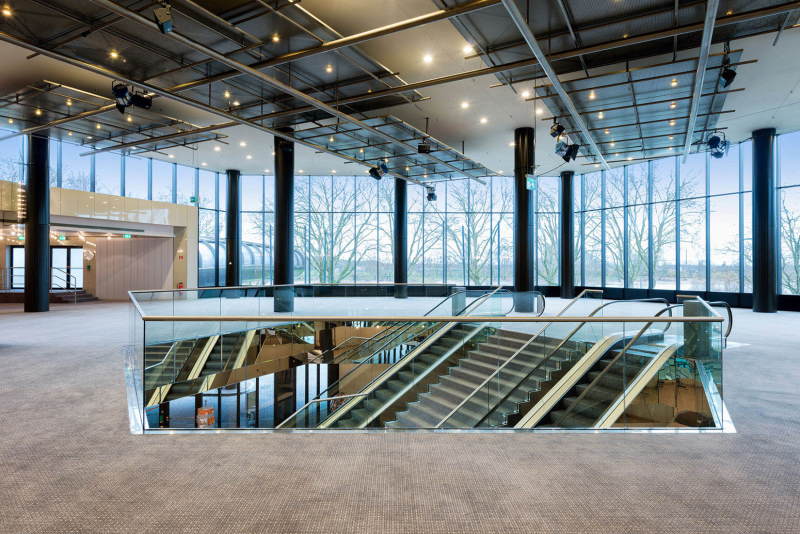 Since the beginning of April, the pro audio industry has been informed that the Tonmeistertagung (TMT31) will take place in November this year and since then, designated exhibitors can also register officially on the website under the category "Exhibitors". There you will find all relevant information and offers about the Tonmeistertagung in November 2021.
Since April, a virtual exhibitor meeting has been held twice, in which interested companies from the pro audio industry actively participated. The gratifyingly large response shows very clearly the interest in the upcoming Tonmeistertagung, so that we can speak of all-round successful online meetings, at which a variety of questions about the planning at the new Du sseldorf location could be answered.
Of course, interested companies also had the opportunity to ask their own questions directly or via the chat function and to communicate their concerns to the trade fair organizer, especially in times of pandemic. It turned out that communication and direct exchange with the exhibitors, is an important and supporting pillar in order to create mutual trust.
Especially in the current uncertain time, digital solutions open up new possibilities in communication that can stabilize and strengthen. It is therefore important to know and analyze the needs of customers and exhibitors and to serve them with specific products and offers. The next virtual exhibitor meeting will therefore take place on:
Friday, July 2, 2021 - Registration at: This email address is being protected from spambots. You need JavaScript enabled to view it.
First and foremost, the upcoming Tonmeistertagung should create more closeness and commitment, because we are all united by the great longing for personal encounters that can finally take place again after all the months of privation.
We want to share joy "live" together and not just experience it virtually and at a distance. But that is exactly what a trade fair can do, because you meet there and create a common framework. The pure video contact offers the participants protection on the one hand, but on the other hand prevents the irreplaceable personal conversation.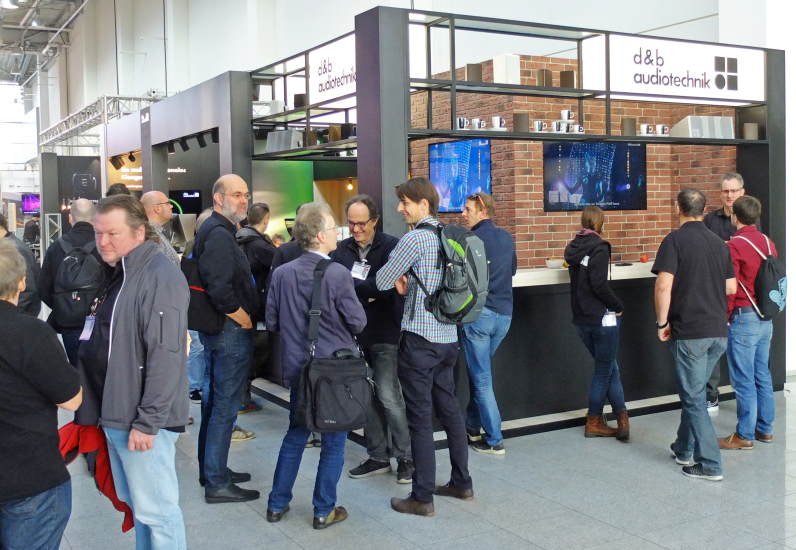 The experience factor will continue to be of great importance at trade fairs in the future and can by no means be replaced only by virtual events. After all, humans can only use two of their senses, sight and hearing, via digital channels. But nature has equipped us with additional senses, which enables us to collect and process many more emotional impressions in a direct conversation than is possible on the phone or on the computer.
Learning something new personally in conversations with other people is basically a positive experience, regardless of other factors, which we all would not want to do without.
That is precisely why we would like to satisfy the longing of all those involved with the upcoming TMT for another industry meeting point that focuses on personal encounters. And this is exactly what will be the decisive reason for such events in the future.
For over 70 years, the Tonmeistertagung has developed into one of the most important international congresses for the professional audio industry. It provides an overview of the latest trends in product development, research and current application practice. The TMT is therefore not just a conference, it is also a presentation of the industry companies that use such an opportunity to present their products and new innovations to the specialist audience.
Facts:
Trade fair: tmt 31 – Tonmeistertagung in 2021
Location: CCD (Congress Centrum Du sseldorf) - 40474 Düsseldorf
Date: From November 3rd to 6th, 2021
Wed to Fri: 10:00 a.m. to 6:00 p.m.
Saturday: 10:00 a.m. to 3:00 p.m.
Organizer:
BiW/vdt
Bildungswerk des VDT GmbH
Am Brögel 1a
42285 Wuppertal
Germany