KLOTZ expands the coaxial digital cable series
New D7 & D9 coaxial digital cables with RCA and BNC connectors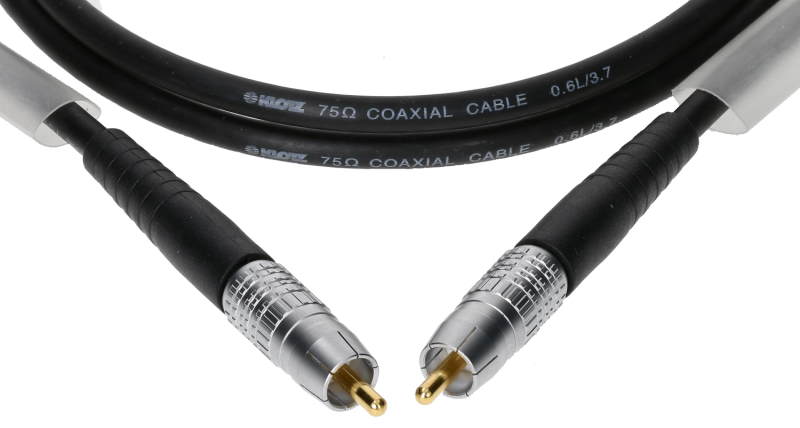 In the new D7 coaxial cable series, not only the cable material, but also the RCA connectors are manufactured exactly with 75 Ohm characteristic impedance. Especially the attenuation, which is so important for coaxial digital cables, shows itself from its best side. The flexible stranded wire is wrapped in PE insulation, then comes the braided shield (coverage > 85 %) and finally the robust PVC outer jacket with a diameter of not even 6 mm. The D7-SPDIF is not only suitable for coaxial SPDIF signals, but also for analogue composite video signals and serves as a flexible yet robust patch cable in shorter lengths.
The new coaxial digital cable series D9 is equipped with high-quality Damar&Hagen BNCslim connectors and is perfectly suited for the transmission of WordClock, AESid and MADI coaxial signals. Here, too, the stranded wire is embedded in a PE insulation, whereby the extremely dense high screen braided shield even achieves a coverage of 95% (!). The soft PVC outer jacket makes the D9 cable highly flexible and thus optimally suited for rack-internal cabling and patches.
Both the D7 and D9 series are available in cable lengths between 30 cm and 10 m. From a cable length of 1m, the cable series are also equipped with transparent shrink tubes on both sides for free labelling of the cables.