New NTi Offices in France and Calibration Approval for the XL2-TA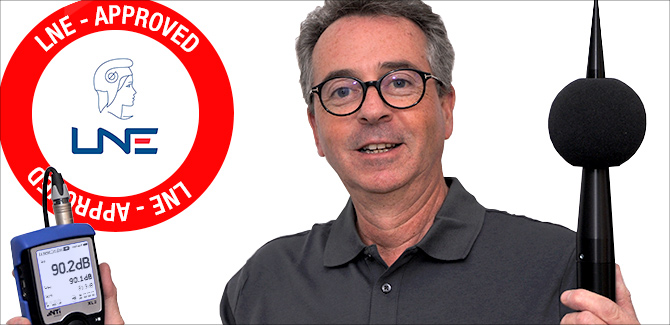 NTi Audio has opened new offices, this time in France, with Erik Aflalo at the helm. Erik brings 30 years experience and expertise in acoustic measurement solutions which he will use to build the NTi Audio brand and provide expert support to the growing number of customers in France.
At the same time, the XL2-TA Sound Level Meter has obtained French calibration approval from the Laboratoire National de Métrologie et d'Essais (LNE) and can now be used for court-approved applications.
"Every crisis also brings opportunities. Covid shook up the market, and we met Erik Aflalo. We immediately realized this unique opportunity," says Philipp Schwizer, CEO of the NTi Audio Group. "After only a few conversations, we knew that Erik would be a significant asset to us and that, with his market and product knowledge, he was the ideal manager to build up NTi Audio France," Schwizer continues.
Within a few weeks, business plans were forged and the founding of the company was initiated. Since 1 May 2021, NTi Audio France has been operational in Limonest near Lyon. Erik will be primarily responsible for the industrial markets and applications related to noise measurements and room & building acoustics. For optimal continuity, live sound and pro audio customers will continue to be served by our long-time partner CSI Audiovisuel in Paris.
Erik will bring more benefits to our French customers, providing local expert support and stocking our instruments and accessories, resulting in fast delivery.
Coinciding with the launch of NTi Audio France, the XL2-TA Sound Level Meter received calibration approval from the Laboratoire National de Métrologie et d'Essais (LNE). This means that the measurements from calibrated XL2-TA devices can be used in court. "The LNE approval is a necessary and very important milestone for the French market development, because professional acousticians only invest in approved devices. The coincidence of the approval with the launch of the company feels like a Christmas present", says Erik Aflalo, Managing Director of NTi Audio France.