Adamson introduces IS-Series Weatherized loudspeakers
And design tools for the premium installation market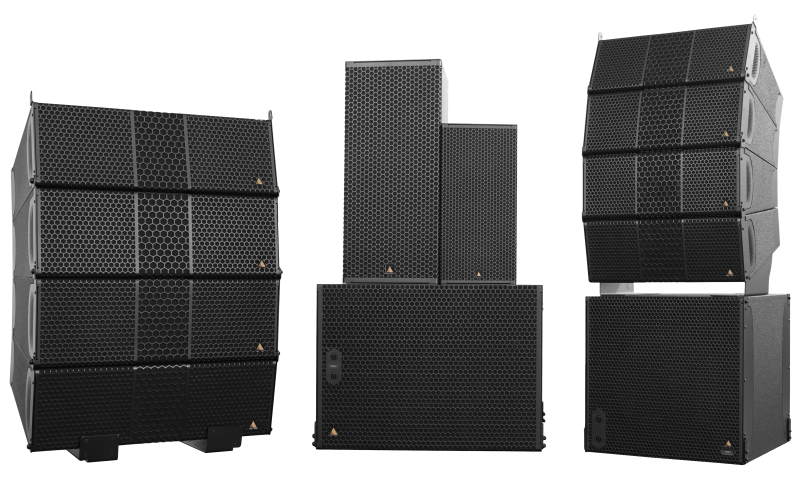 Adamson Systems Engineering officially announces a range of new products available immediately for the installation market, including an extension to its renowned IS-Series of installation loudspeakers and a suite of improved and updated design tools for architects, integrators, and sound designers.
With the introduction of the IS-Series Weatherized line, Adamson offers AV professionals a loudspeaker family purpose-built to withstand the most extreme climates in the world. Weatherized enclosures are ideal for marine and coastal venues, outdoor stadiums, open-air performance spaces, and other permanent outdoor installations.
"Adamson loudspeakers have always been known for their durability and sonic performance, both on the road and in permanent installations," says Adamson's Head of Product and Technology Brian Fraser. "With the Weatherized line, we've added corrosion resistance and environmental sealing features that are going to ensure long-term durability in harsh environments without impeding performance."
IS-Series Weatherized models achieve an IP55 rating without sacrificing performance or aesthetics. All structural steel elements of the IS-Series Weatherized cabinets are made of a high yield strength stainless alloy that offers 100% corrosion resistance. The new models also feature an interior and exterior coating with a distinctive smooth finish that provides a water-resistant seal and allows for easy cleaning and removal of dirt, grime, salt water or sand.
Explains Fraser: "Whether you're dealing with sea water, intense heat or cold, or endless rain, these cabinets are built to deliver uncompromising audio and a venue-friendly form factor. Even after extreme environmental testing, they look and sound incredible."
Weatherized versions are available now for the entire family of IS-Series loudspeakers.
To supplement the product release, Adamson is also releasing an update to its suite of design tools for integrators, including new Autodesk Revit and SketchUp libraries for the IS-Series, and updated EASE and CAD files for the complete Adamson loudspeaker line. The design tools are available now for download on the Adamson website at www.adamsonsystems.com.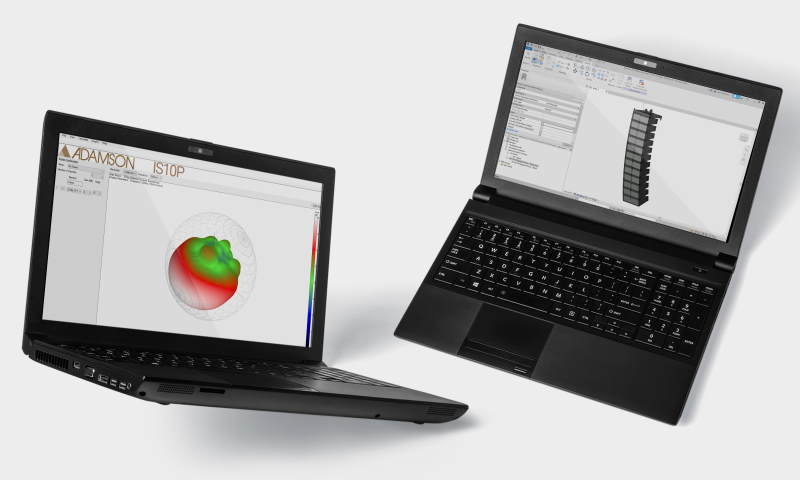 "Working closely with our customers means we have a chance to hear exactly what they need to make it easier to design solutions that win them business," explains Jochen Sommer, Adamson's Director of Operations, EMEA. "When we looked at expanding our toolkit for architects, integrators and sound designers, we spoke directly to our partners in the field to make sure that we built a best-in-class offering."
To Adamson's CEO Marc Bertrand, the new product release demonstrates the company's continuing commitment to innovation.
"Adamson has always been relentless in our pursuit of performance," offers Bertrand. "With Brock Adamson leading the charge, our product and engineering teams have been pushing hard to develop new products and technologies to lead the professional audio market.
"We're excited about what our partners will be able accomplish with these new products and tools," he adds. "And there's plenty more to come."