"Tonmeistertagung" 3. to 6. November 2021
Picture: CDD Congress Center Düsseldorf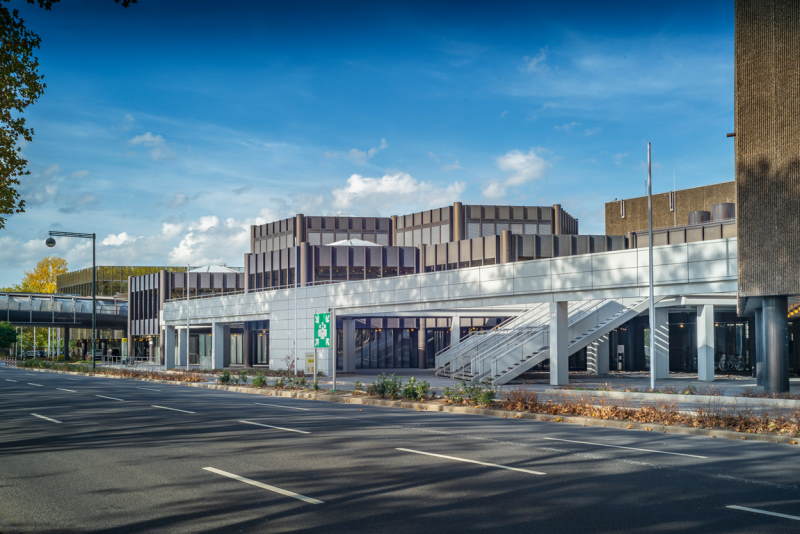 All interested companies within the pro audio industry can now register online to attend at the forthcoming "Tonmeistertagung-Show" at the website. All prospective exhibitors will find the relevant and needed information about the Tonmeistertagung-Show in November 2021 at the website.
Congress event with accompanying product exhibition
For over 70 years, the Tonmeistertagung (TMT) has developed into one of the most important international congresses for the professional audio in-dustry. It provides an overview of the latest trends in product development, research and current application practice.
The TMT is not just a conference, it is also a presentation of the industry who use the opportunity to present their products and innovations to the specialist audience.
The exhibition: right in the middle of the action
Nowhere else meet so many decision-makers and players in the pro audio industry as at the Tonmeistertagung. It is therefore unique due to the combination of different formats and offers the classic trade fair experience as well as the opportunity for professional training and scientific exchange.
The move from Cologne to Du sseldorf opens up completely new opportunities to dovetail the exhibition and congress more closely. At the CCD, the entire exhibition area is on only one level. Innovative products and successful practical examples await us, presented by manufacturers and industry representatives. Short distances and the well-known family atmosphere of the Tonmeistertagung are optimally implemented.
The date of November 3rd - 6th, 2021 has been confirmed.
The registration phase has started and is currently running.
The submission online portal (Call for contributions) for lectures at the Tonmeistertagung is now also open.
Qualified technical lectures can be registered at the website. A varied program with excellent contributions is expected again. In addition to the open call for contributions, this time curators are designing the congress program.
The curators already have many important topics in mind, but we are explicitly happy to receive also new suggestions and submissions that we have not yet thought of. Much is therefore more freely described at the current online call form than in previous years.
All audio professionals are cordially invited to actively contribute to the program of the 31st Tonmeistertagung. The program should be colorful and varied, which is why speakers from the classic sound engineering sector as well as representatives from broadcast, theater and other live sectors, production, science, technology and art - should be equally encouraged to submit interesting contributions.
The team of curators regularly looks at the list of submissions and selects the contributions that can be integrated into the sessions or form new sessions together. Interested experts in the pro audio industry can apply for one of the curated sessions with their contribution.
The VDT publishes details of the call, the formats and the deadlines online in the call portal, which can be accessed via the website.
Visitors to the Tonmeistertagung can already look forward to an excellent and varied program.
Facts
Event: tmt31 - Tonmeistertagung in 2021
Location: CCD (Congress Centrum) - 40474 Düsseldorf-Germany
Date: 3. to 6. November 2021
Wednesday to Friday: 10am to 6pm
Saturday: 10am to 3pm
Organizer: BiW/vdt
Bildungswerk des Verbandes Deutscher Tonmeister GmbH
Am Brögel 1a
42285 Wuppertal
Germany