Lawo Special Event: IP Media Infrastructure will reach a New Galaxy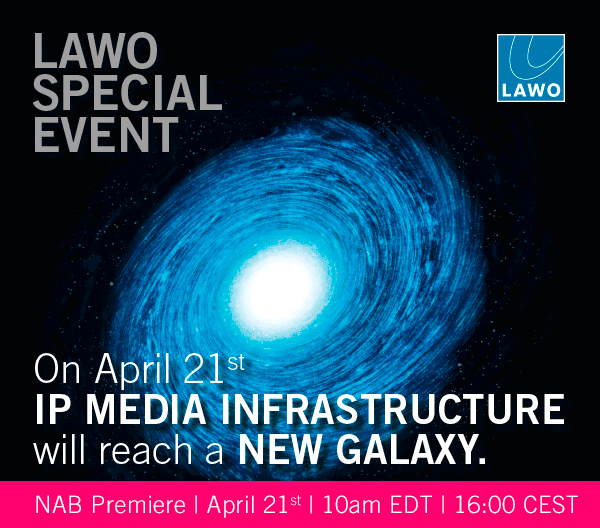 Lawo announced today that on Wednesday, April 21, 2021 at 10am EDT / 4pm CEST, all broadcast and media infrastructure professionals are invited to attend an online special event.
Lawo's next launch into the broadcast universe is dedicated to turning isolated stars into a powerful media galaxy – using a cloud-native architecture, capable of scaling seamlessly from today's on-premise installations to globally networked systems, and eventually to cloud-based setups as they come online.
"We look forward to welcoming broadcast professionals from all over the world to witness the next logical step in IP media infrastructure development. Join us in reaching a new galaxy!", says Andreas Hilmer, Chief Marketing Officer at Lawo.
The presentation is part of NAB Amplify; visitors can register for free here.