Free Expansion Set for SYNCHRON-ized Woodwinds
Vienna Symphonic Library adds new articulations to existing library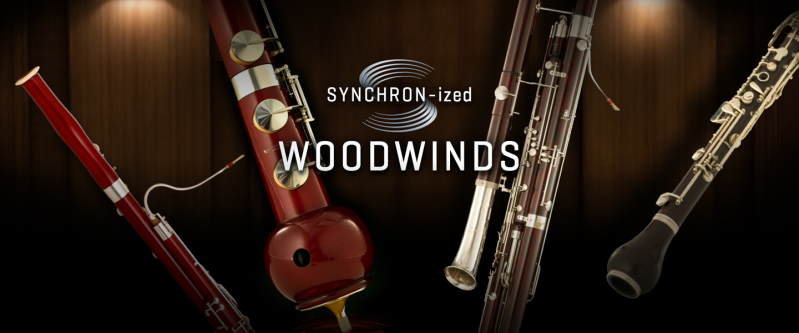 The Vienna Symphonic Library announces the release of a free Expansion Set for registered users of SYNCHRON-ized Woodwinds, offering runs, arpeggios, trills and much more. Customers who are new to SYNCHRON-ized Woodwinds can get the entire expanded library at the promotional price of €345 (reg. €445) through April 7, 2021. What's more, the company offers promotional prices on all Big Bang Orchestra Woodwind Packs during the same promotional period.
The new Expansion Set adds new articulations and phrases to all instruments of SYNCHRON-ized Woodwinds. It includes runs, arpeggios and third trills for most of the included instruments. Users will also find mordents (for piccolo, flute and oboe), clarinet glissandos, slap tongues, and a large set of multiphonics of the second clarinet in Bb. Using the Synchron Player's time-stretch feature, it's easy to change the tempo of these phrases in real-time, or to sync them to the host tempo. The Expansion Set also includes "pure legatos" and "interval marcatos". Both feature the naturally played note transitions, from a starting note to the original, unlooped target note, making for very natural and lively legato passages since every interval is followed by an individually played sustained note.
Through April 7, 2021, the Austrian company offers major discounts on all Woodwind ensembles of the Big Bang Orchestra Series. Products include Neptune - Tutti Woodwinds, Orion - Woodwind Sections, and Solaris - FX Woodwinds.