KLOTZ – XLR mixing adapter AB-MM and XLR-BMP
New stereo-to-mono mixing adapters with resistor matrix and XLR by KLOTZ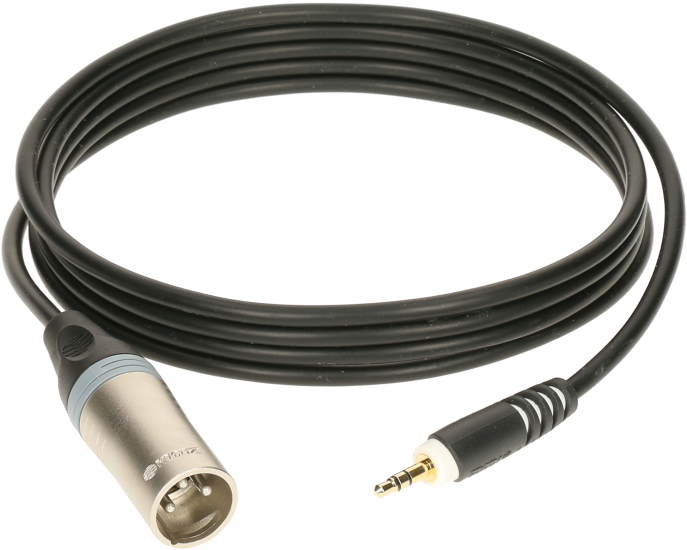 With the KLOTZ AB-MM and XLR-BMP stereo-to-mono mixing adapters, it is easily possible to reproduce a stereo signal via a 3.5mm or 6.35mm stereo jack through an XLR mono input of a mixing console or an active loudspeaker as a mono signal without distortion.
The resistor matrix integrated in the connectors ensures that level addition is prevented when summing the stereo signal in mono, thus guaranteeing absolutely distortion-free reproduction of the stereo signal in mono.
This makes it possible, for example, to play back a stereo signal from an MP3 player or laptop via only one active loudspeaker or to use a mono channel in a mixing console for the stereo source.
The KLOTZ mono-to-stereo mixing adapters are available in 3 versions:
AB-MM
Plugs: 3,5mm stereo jack – XLR 3p. male
Cable lengths: 0,9m / 1,5m / 3m
Cable: PCD201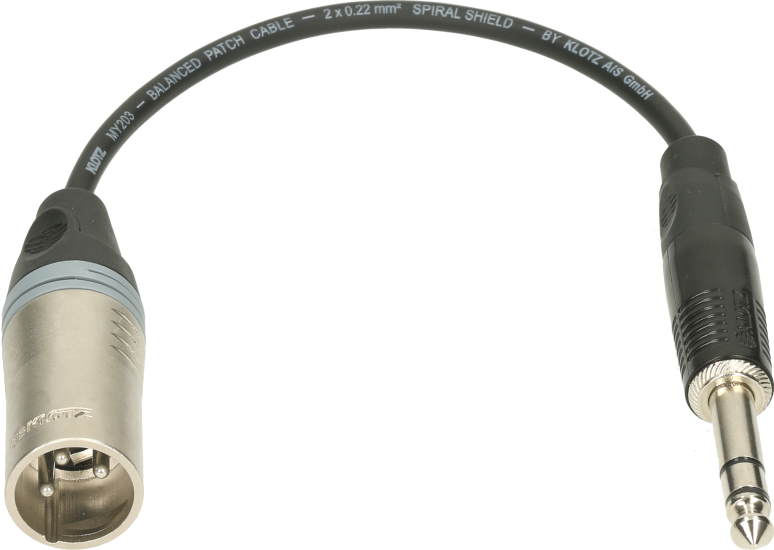 XLR-BMP3.5
Plugs: 3,5mm stereo jack – XLR 3p. male
Cable length: 0,2m
Cable: MY203SW
XLR-BMP6.3
Plugs: 6,35mm stereo jack – XLR 3p. male
Cable length: 0,2m
Cable: MY206SW