Tascam Announce the TM-70 and TM-82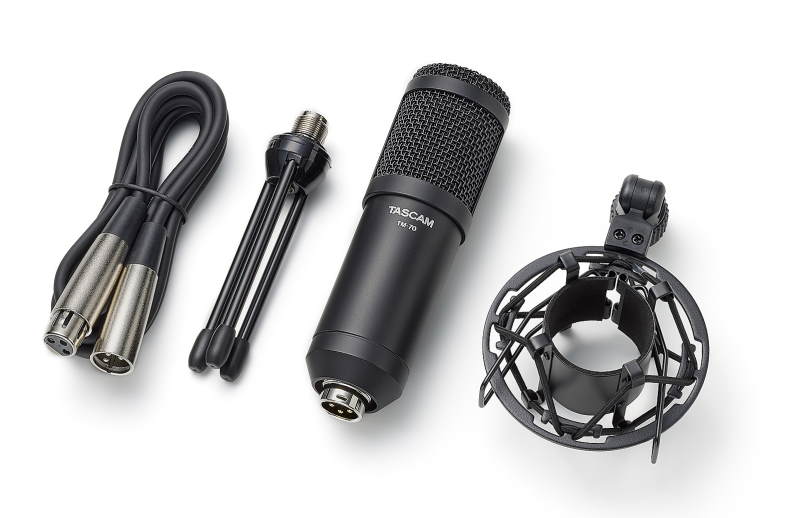 The TM-70 is a dynamic microphone specifically engineered for broadcasting, podcasting and audio streaming. Being tuned to the characteristics of the human voice, it captures the nuances of vocal performances while its super-cardioid polar pattern helps to minimize ambient noise. As a result, you get more of your voice, and less of the room. The TM-70 delivers just the right mix-ready sound, so you can focus on your content rather than tweaking EQ settings.
Mic holder, desktop stand, and a connection cable are included in the package, giving you everything you need for the perfect performance.
The TM-82 features a unidirectional cardioid pattern specifically suited for speech, vocals and acoustic instruments. Thanks to excellent reproduction quality over a frequency range from 50 Hz to 20 kHz, it can be used equally well for recordings and live performances. The cardioid pattern reduces the risk of feedback and also produces a moderate proximity effect that can give vocals and other sound sources a particularly warm "bottom". Furthermore, the microphone is easy to handle as it does not require phantom power
The TM-82's robust metal construction and proven electrical concept make it a reliable companion for musicians, rental companies or municipal event venues for many years.