Shure Axient Digital Receives Engineering Emmy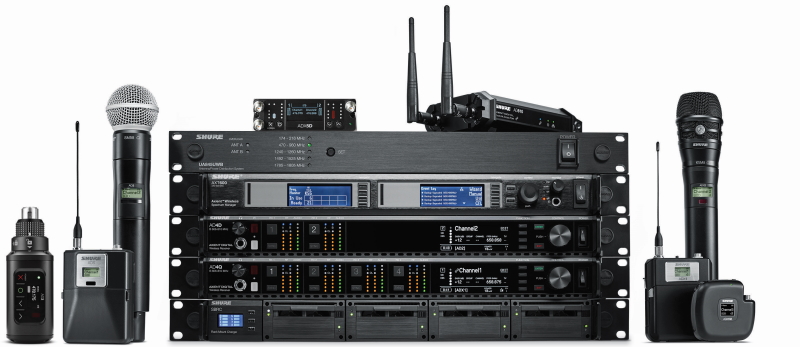 The 74th Primetime Emmy Awards honored and recognized the best in television programming on NBC on September 12. Ahead of the broadcast, Shure is proud to continue celebrating an achievement of its own, as the Axient Digital Wireless System was recently recognized by The Television Academy's 74th Engineering, Science & Technology Awards as a winner in the "Engineering" category.
A testament to Axient Digital's extensive capabilities and reliable performance in broadcast, film, and TV, Shure is also pleased to applaud several of this year's nominees in categories including Variety Special (Live), Comedy Series, Variety Talk Series, and Variety Sketch Series - many of which used the award-winning Axient Digital Wireless System to provide high-quality audio during live and recorded performances. Notably, four of the five nominees in the Variety Special (Live) category relied on Axient Digital – further proving the features and benefits of Axient Digital for intense, high-stakes live moments, where audio is critical to the success of the broadcast.
"Producing television - whether live or for a series - takes a tremendous amount of work," said Rick Renner, Senior Director of Pro Audio Sales, at Shure. "The professionals nominated for this year's awards are especially deserving because of the amount of time, dedication, and attention to detail they put into bringing entertainment into millions of households. Shure is extremely proud to not only take home a win for Axient Digital, but also to provide production and audio crews with the rock-solid equipment needed to create high-quality, award-worthy performances."
Shure's Axient Digital Wireless System equips audio production teams with the wireless capabilities necessary to deliver transparent, true, interference-free audio for live television and television broadcasts with the highest-performance RF, exceptional audio, command and control, and hardware scalability necessary to tell stories seamlessly on the most demanding sets in the world.
This year, Axient Digital supported the audio production of the following nominees:
Best Variety Special (Live): "The 64th GRAMMY Awards" (CBS); "The Oscars" (ABC); "Pepsi's Super Bowl LVI Halftime Show starring Dr. Dre, Snoop Dogg, Mary J. Blige,
Eminem, Kendrick Lamar, and 50 Cent" (NBC); "The Tony Awards Presents: Broadway's Back!" (CBS)
Outstanding Sound Mixing For A Variety Series Or Special: "The 64th Annual Grammy Awards" (CBS); "The Late Show With Stephen Colbert" (CBS); "Pepsi's Super Bowl
LVI Halftime Show starring Dr. Dre, Snoop Dogg, Mary J. Blige, Eminem, Kendrick Lamar, and 50 Cent" (NBC); "Saturday Night Live w/ Host John Mulaney" (NBC)
Best Variety Talk Show: "Late Night With Seth Meyers" (NBC); "The Late Show With Stephen Colbert" (CBS)
Best Variety Sketch Series: "Saturday Night Live" (NBC)