Martin Audio extends Open Day programme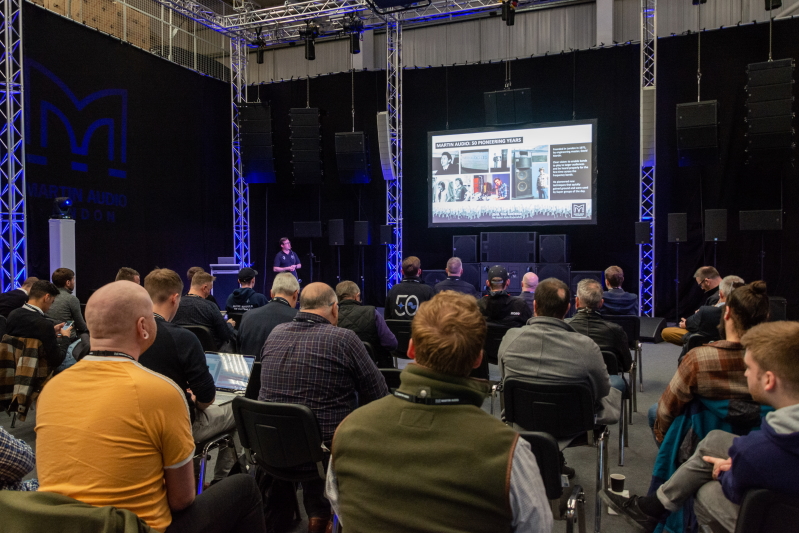 Martin Audio's successful programme of biannual Open Days - designed to coincide with the busy spring and end of summer exhibition seasons - is set to continue over three days this September (6-8) … but with a twist.
This time they have expanded the mix to incorporate three other brands from parent company Focusrite Group showcasing a portfolio of relevant products from Focusrite Pro, along with its start-up commercial audio brand, Optimal Audio and the recently acquired Linea Research.
Each brand will have its own dedicated presentation time, and in the case of Martin Audio visitors will again have the opportunity to hear the design theories behind such popular ranges as ADORN, CDD, TORUS and Wavefront Precision, before getting to listen to them as they are put through their paces. Another change this time around is that delegates only need to register for a day pass (rather than a session pass), giving them greater flexibility on what they want to take in.
Explaining the change, MD Dom Harter stated, "Our Open Day programme is a consistently evolving event and it makes sense to share the stage with our sister brands. We hope that anyone planning to visit London for the PLASA Show will also build this into their schedule as a follow-on showcase."
Sessions on all three days commence at 9.30am and the full itinerary and registration is available at the website below.