Audio-Technica Canada Participates in 2022 JUNO Awards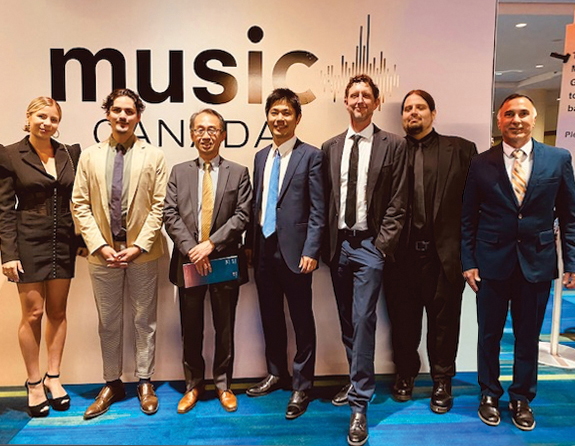 Audio-Technica Canada has been a key participant in the recent 2022 JUNO Awards, celebrating the best in Canadian music. Having secured a multi-year deal as a Platinum level partner and the "Official Pro Audio Partner" of the iconic awards show through 2024, Audio-Technica had a very solid presence at the celebrations, which spread over multiple days. Audio-Technica served as the provider of microphones and wireless systems for these events (as well as future programs), including lavalier and wired/wireless handheld mics for presenters and performers, backline infrastructure and more.
At the JUNO Opening Night Awards on Saturday, May 14, R&B singer-songwriter Storry, an Audio-Technica artist endorser and two-time JUNO nominee, announced the winner of the Jack Richardson Producer of the Year category, which was presented by Audio-Technica. Additionally, several members of the Audio-Technica Canada team, including tech specialists, artist relations, sales personnel, and executive leadership, were in attendance and worked tirelessly in a great team effort to maximize A-T's visibility and use, facilitate smooth operation on a technical level, and provide a strong marketing and artist relations presence.
The main broadcast, aired on Sunday, May 15, was held at Toronto's legendary Budweiser Stage with a capacity of over 20,000 people. Performers on the award broadcast included Avril Lavigne, Arcade Fire and Arkells, as well as a special appearance by Shawn Mendes. Audio-Technica Canada looks forward to a growing relationship with the awards show in the years to come with more and more brand presence at all related events.