Riedel Bolero Intercom System Used by Comédie-Française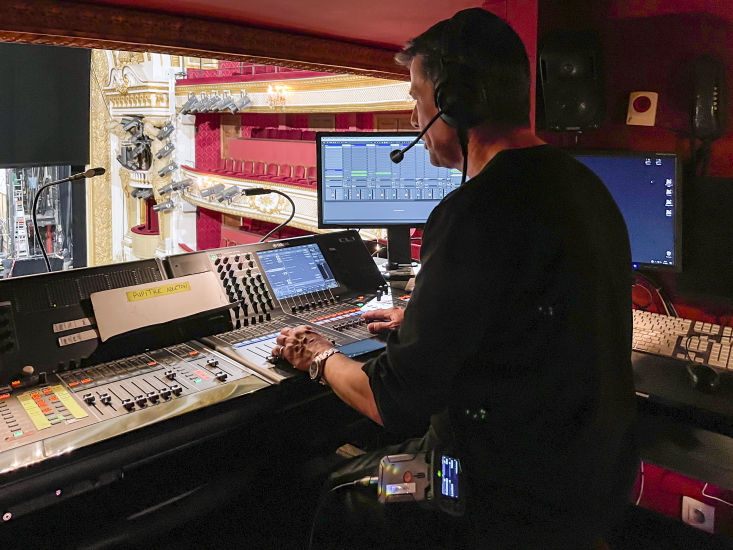 Riedel Communications today announced that the Comédie-Française - the oldest active theater company in the world - has deployed Riedel's Bolero wireless intercom system in a stand-alone configuration at its primary venue: the Salle Richelieu. In the theater, the Bolero system is replacing an existing wireless UHF intercom system used by technicians for daily production.
Each day at the 860-seat Salle Richelieu, the Comédie-Française - aka La Maison de Molière - performs up to three set changes for rehearsals and the evening show, putting its intercom system through eight to 10 hours of use and making robustness and reliability crucial. In addition, with a rotation of 160 technicians, the theater company requires effortless settings changes between beltpack users. Finally, the Salle Richelieu is over 230 years old, and any new technology has to be installed without altering or damaging the building's architectural heritage.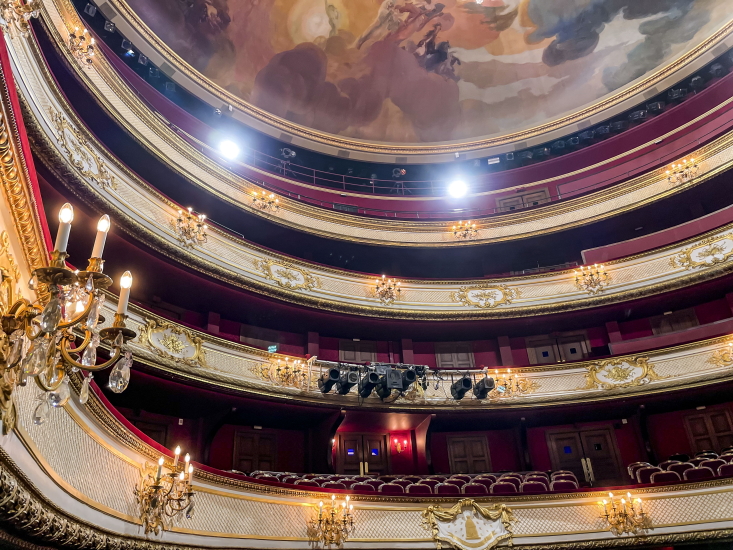 To meet all of these criteria, the Comédie-Française chose Riedel's Bolero system, which provides the theater company with a fast and flexible configuration while ensuring reliable operation and pristine audio quality. The Bolero Standalone Application - a license-enabled upgrade for the system - delivers plug-and-play simplicity, allowing up to 100 antennas and beltpacks to be easily set up and configured via a web browser without the need for an intercom matrix. Currently, the Comédie-Française is utilizing 30 Bolero wireless beltpacks, while five antennas are deployed throughout the Salle Richelieu for complete coverage.
"Riedel's Bolero was the perfect choice for our operations," said Patrick Moch, Technical Director Deputy at the Comédie-Française. "Not only has the system proven to be extremely reliable, but as a decentralized solution, installing it in our historic building was a breeze. All we had to do was place antennas where we needed them for complete coverage - no matrix required. And with the ability to connect up to 10 beltpacks to each one, we were able to cut the number of antennas needed by more than half compared to other solutions. Furthermore, our technicians love the customizable configuration profiles, which make it simple to switch settings between different users."
"The Comédie-Française is a French cultural institution, and it is an honor to have our Bolero system playing a crucial role behind the scenes to deliver amazing experiences for audiences every day," said Sébastien Gryspeert, Sales Manager France and Africa, Riedel Communications. "In addition, the modularity of the system will allow the theater company to add more beltpacks, an Artist matrix, or SmartPanels over time, providing a future-proof solution as its needs evolve."